Assyrian Man Kidnapped, Killed in Syria
Posted 2017-07-23 19:52 GMT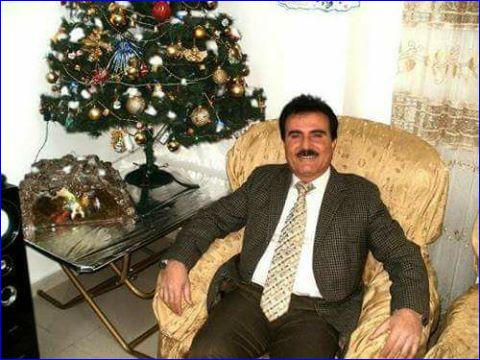 Hasaka, Syria (AINA) -- The body of an Assyrian man, Dr. Basil Isaac, was found two days ago in a village eight kilometers west of Hasaka, three days after he was kidnapped. He died from a gun shot to the head. He was buried in his home village of Tel Shamiram. Dr. Isaac was the former dean of the farming college and deputy dean of the school of education at Euphrates University in Syria.
Related: Attacks on Assyrians in Syria By ISIS and Other Muslim Groups
No ransom was demanded by the kidnappers, whose identity is unknown.
Tel Shamiram is one of the 35 Assyrian villages on the Khabur river in the Hasaka province that was captured by ISIS in 2015 (AINA 2015-02-23). 253 Assyrians were kidnapped and ransomed out in the following year. ISIS was subsequently driven out of the villages.