Dutch Parliament Holds Hearing on Assyrians in Iraq
Posted 2016-10-08 00:00 GMT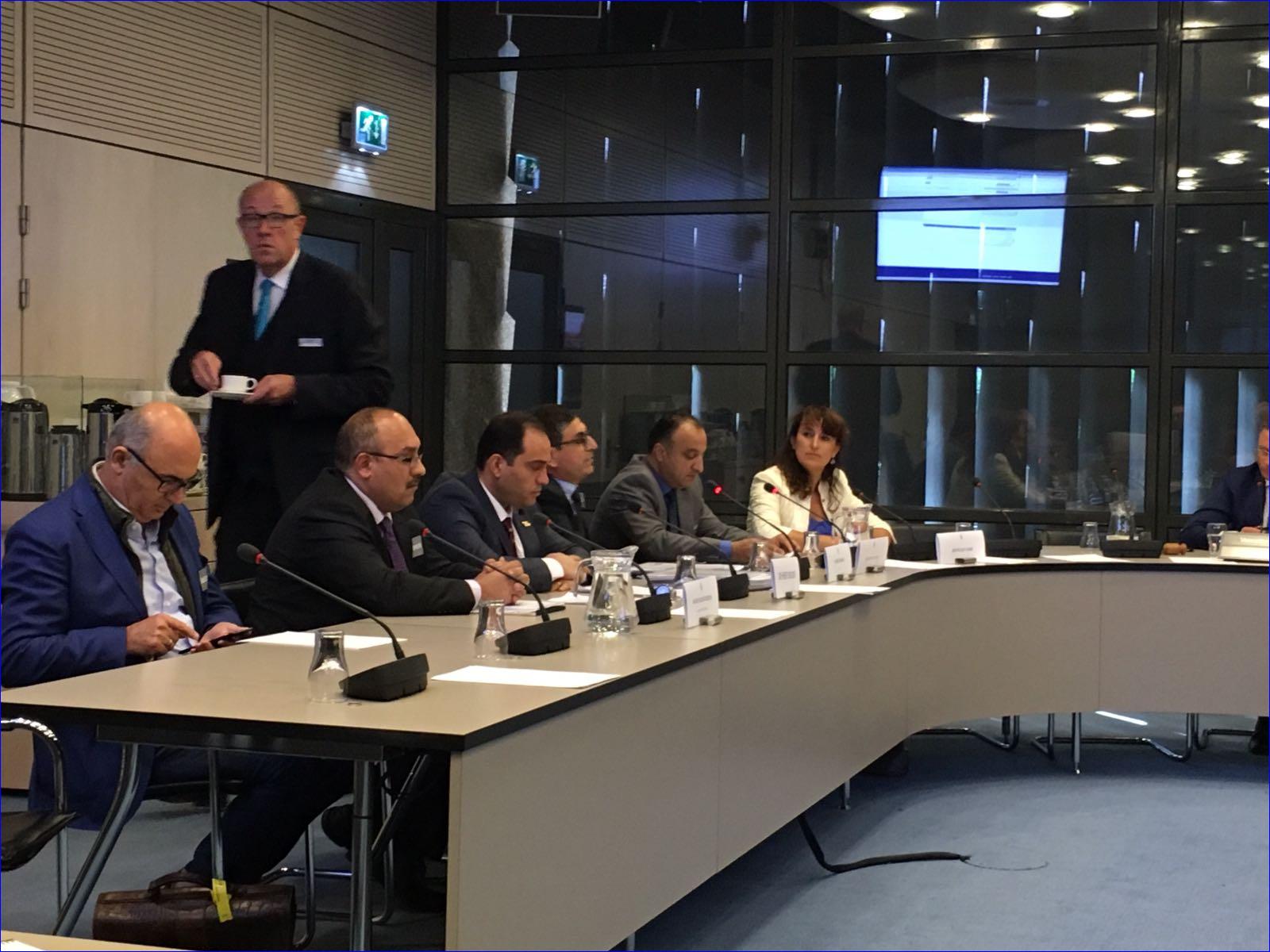 The Hague (AINA) -- A hearing on the situation of Assyrians in Iraq was held at the Dutch Parliament on Thursday. Participants included representatives from seven Dutch political parties and three Assyrian representatives from Iraq, Ashur Sargon Eskrya, Yacoub Gewargis and Dr. Srood Maqdasi. The Assyrian representatives called attention to the continuing expropriation of Assyrian lands by Kurds, the internally displaced Assyrians still living in refugee camps, the need for Assyrian security forces to protect Assyrian lands, a safe haven for Assyrians, Yazidis and Shabaks, the return of Assyrians to their homes and villages in the Nineveh Plains and financial aid for internally displaced Assyrians.
The hearing was organized by the Assyrian Federation Netherlands.
Related: Timeline of ISIS in Iraq
Related: Attacks on Assyrians in Syria By ISIS
Dr. Maqdasi said the Kurds and Arabs should stop interfering with Assyrians, Yazidis and Shabaks and leave them to organize themselves and protect their own communities.
Dani Dabbous, member of the Assyrian Federation Netherlands, said one of the goals of the conferences was to raise awareness about Assyrians in Iraq and to fight discrimination, harassment and encroachment on Assyrian lands by Kurds and Arabs.
A demonstration was held simultaneously outside The Hague.
ISIS captured the city of Mosul, Iraq on June 10. On August 7th it drove into the Nineveh Plains, the last stronghold of Assyrians in Iraq, forcing 200,000 Assyrians to flee their homes and villages. Most have not returned.