ISIS Release Assyrian Girl in Syria
Posted 2016-03-28 06:52 GMT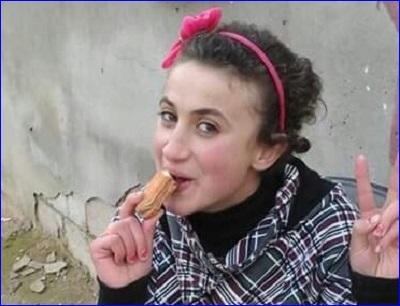 (AINA) -- An Assyrian girl who was captured by ISIS on February 23 last year was released yesterday by ISIS. The girl, Miriam David Talya, was among the 253 Assyrians who were captured by ISIS last year when it attacked the 35 Assyrian villages on the Khabur river, in Hasaka, Syria.
Miriam was supposed to be released with the final group of Assyrians released by ISIS on February 22nd (AINA 2016-02-22). For unknown reasons, ISIS did not release her. The Assyrian church began intense negotiations with ISIS for her release, and requested that these negotiations be kept confidential so as not to jeopardize them.
Miriam arrived in Tel Tamar yesterday.
Related: Attacks on Assyrians in Syria
Related: Timeline of ISIS in Iraq
Another girl also captured last year is still being held. ISIS has stated that she has been married off to a high ranking ISIS official and will never be released.
ISIS is still holding 179 Assyrians it captured in the town of Qaryatain on August 6, 2015 (AINA 2015-08-07).