ISIS Release 15 Assyrians Captured in Qaryatain, Syria
Posted 2015-09-04 20:00 GMT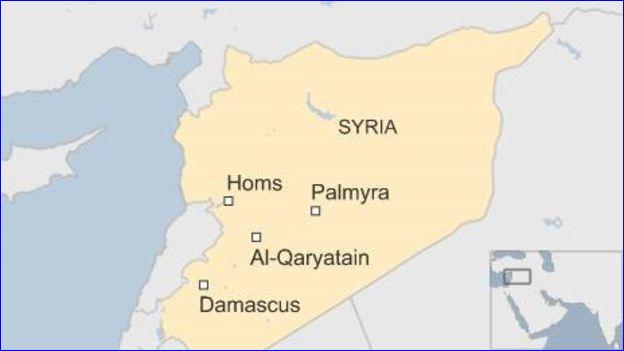 (AINA) -- ISIS has released 15 Assyrians who were captured in the town of Qaryatain, Syria after they paid the jizya (poll tax). The 15 were among the 250 Assyrians captured when Qaryatain fell to ISIS on August 6 (AINA 2015-08-07). After capturing Qaryatain, ISIS issued an ultimatum to the Christian population: pay the jizya, convert to Islam or leave.
Related: Attacks on Assyrians in Syria By ISIS and Other Muslim Groups
The 15 Assyrians who were released arrived safely today at 2:30 PM at the Firuze Episcopate.
Earlier reports and rumors had stated that ISIS had released up to 271 Christians, but these turned out to be false.
Some information for this report was obtained from AssyriaTV.