Video Shows Massive Destruction in Liberated Assyrian Village in Syria
Posted 2015-06-19 00:23 GMT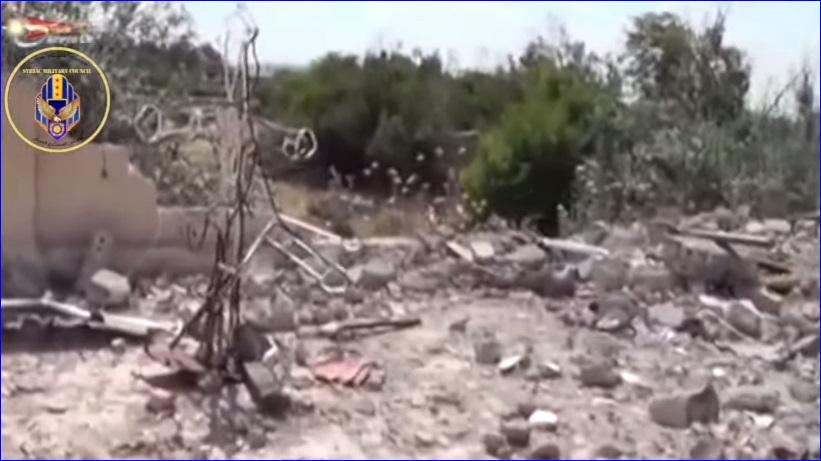 (AINA) -- A video posted on youtube by the Syriac Military Council (NFS), an Assyrian militia that has been fighting ISIS in Syria, shows members of MFS entering the Assyrian village of Tel Shamiram after it has been liberated from ISIS. The video shows massive destruction in the village. ISIS scorched farm fields, destroyed buildings and homes and completely leveled the church of Mar Bishu. The damage caused by ISIS runs into millions of dollars and renders large parts of the village uninhabitable. In addition, ISIS has left booby traps in homes and farm fields in the villages it has retreated from.
There is little commentary in the video, but at one point one of the Assyrian fighters whistles in astonishment at the level of destruction he sees.
See attacks on Assyrians in Syria for more information.
Tel Shamiram was captured on February 23 when ISIS attacked the 35 Assyrian villages on the Khabur river in Syria. ISIS captured 253 Assyrians, 108 number from Tel Shamiram. ISIS has released 26 Assyrians to date.