Assyrians Demonstrate in Cities Around the World
Posted 2015-03-04 01:33 GMT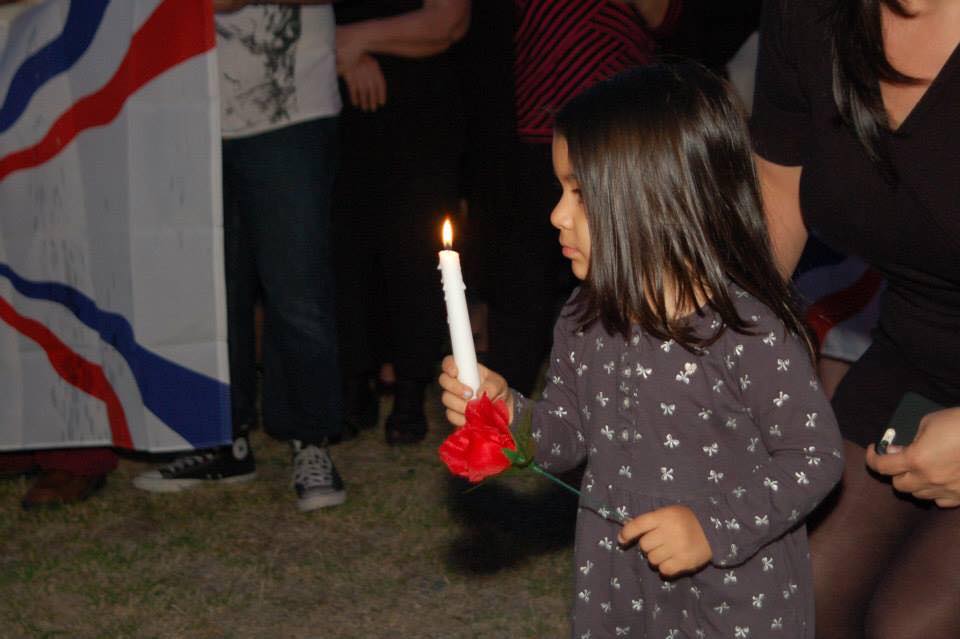 (AINA) -- Assyrians held demonstrations in cities around the world yesterday and today to call attention to the plight of the Assyrians in Khabur region of Hasaka, Syria, whose villages were attacked by ISIS on February 23. ISIS captured between 262 and 373 Assyrians in the initial attacks, subsequently releasing 23 on Sunday and today.
Demonstrations were held in the following cities:
Phoenix, U.S.A.
San Jose, U.S.A.
Paris, France
Krasnodar, Russia
Borken, Germany
Hamburg, Germany
Wiesbaden, Germany
Istanbul, Turkey
Midyat, Turkey
Tur Abdin, Turkey
On February 23 ISIS attacked the Assyrian villages of Tel Goran, Tel Hurmiz, Tel Tamar, Tel Baloaa Tel Shamiran, Tel Riman, Tel Nasra, Tel Khareta, Tel Jazira, Tel Fweidat, Qaber Shamiyeh and Abu Tena.
Nine Assyrian fighters died defending their villages in the initial attacks and there are reports that ISIS has executed at least 12 Assyrian fighters who were captured, two of them women.
The majority of the Assyrians were captured from Tel Shamiran, Tel Hurmiz, Tel Goran and Tel Jazira (AINA 2015-02-26).
See attacks on Assyrians in Syria for more information.
Photos and Videos of the Demonstrations
Krasnodar, Russia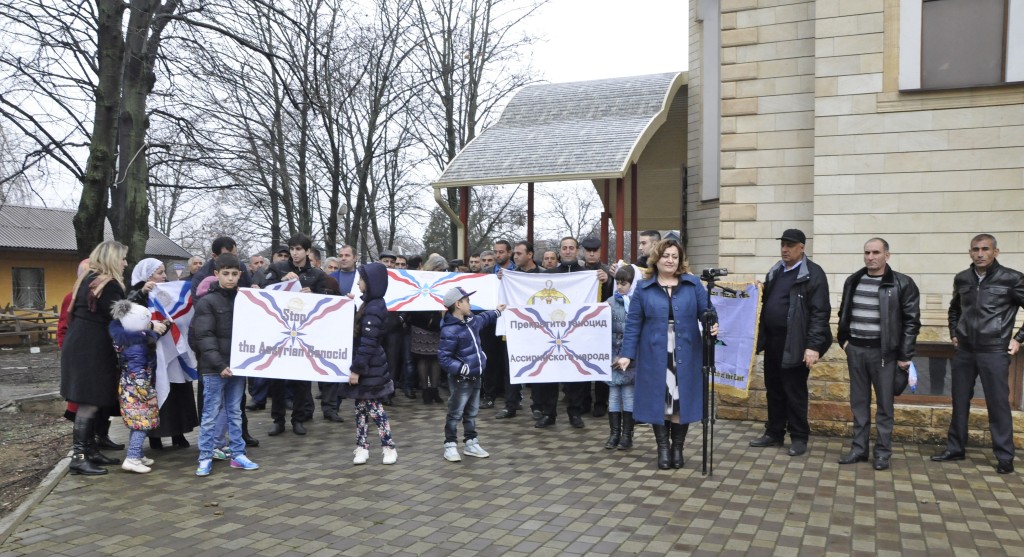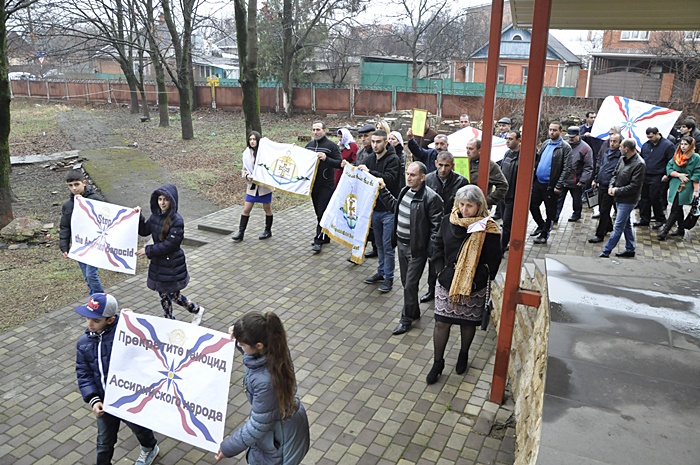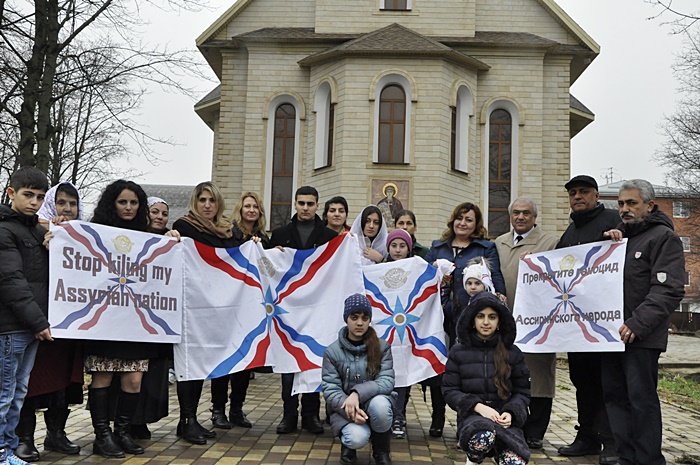 Paris, France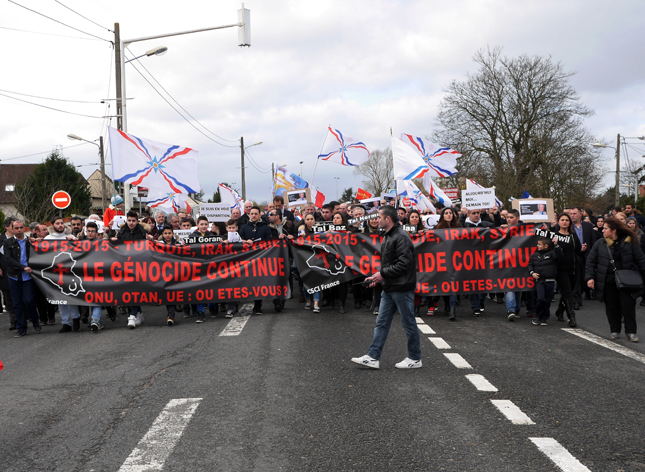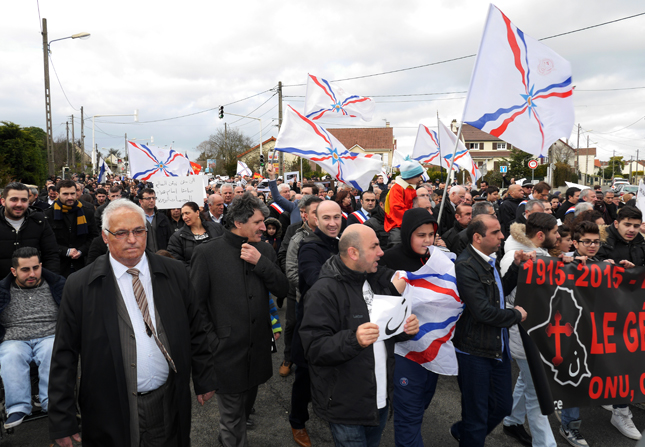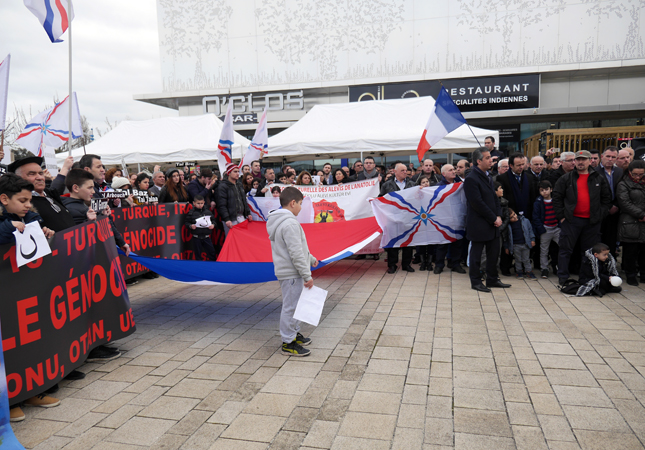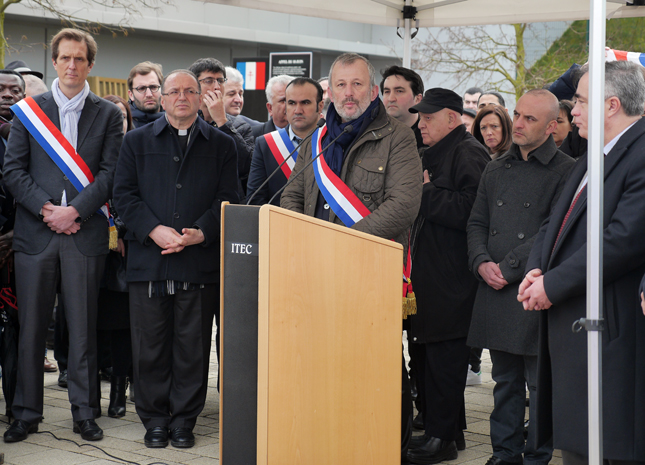 Phoenix, U.S.A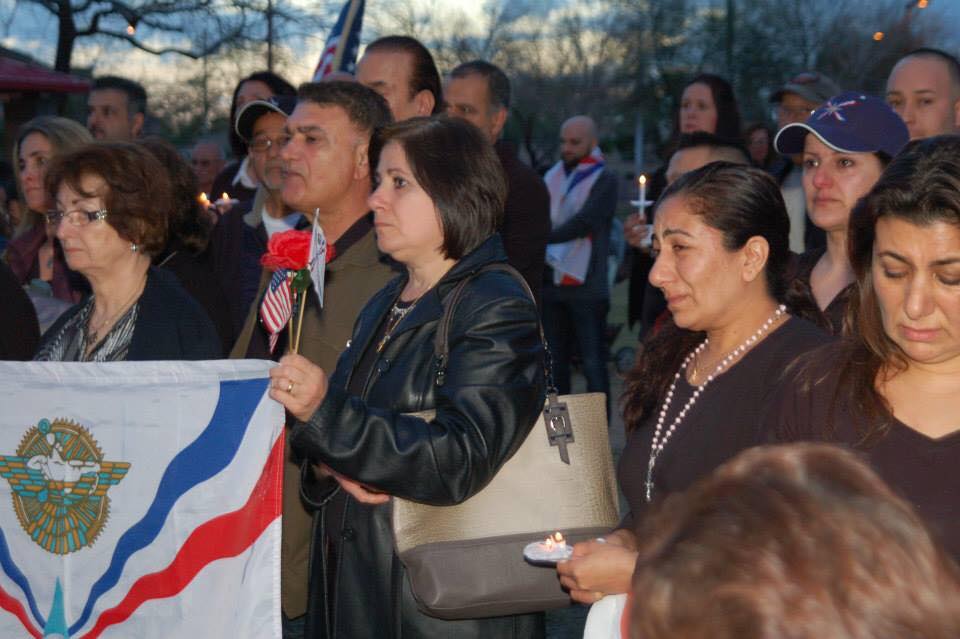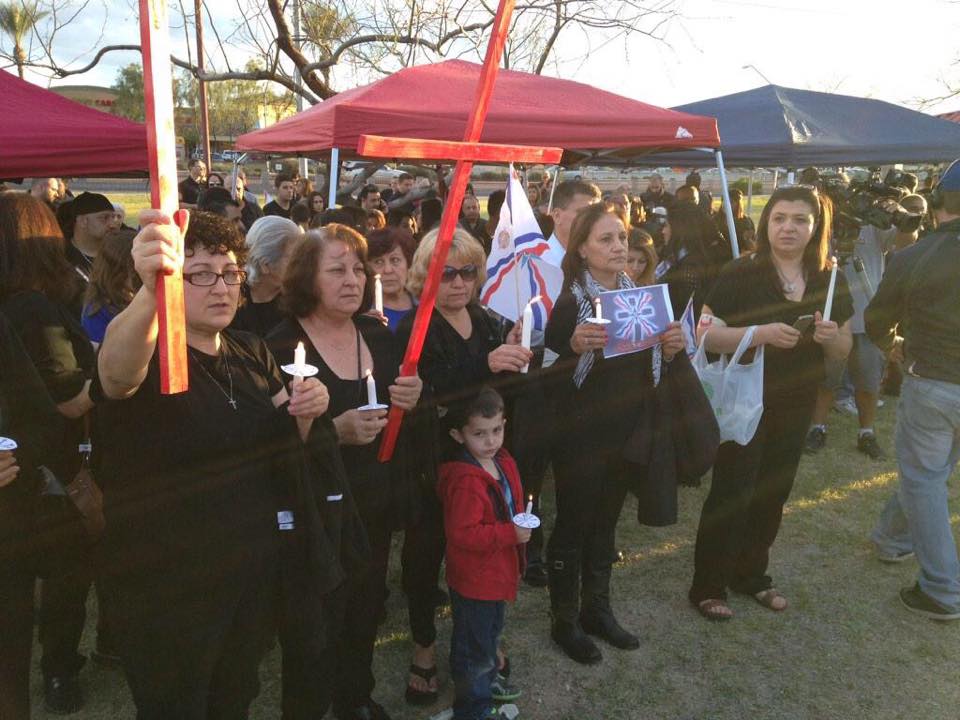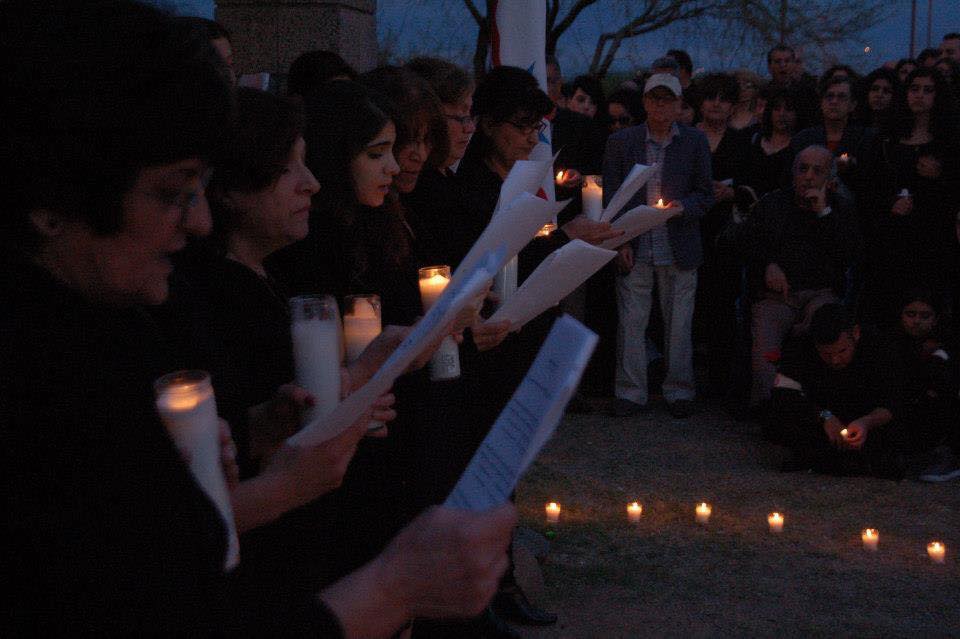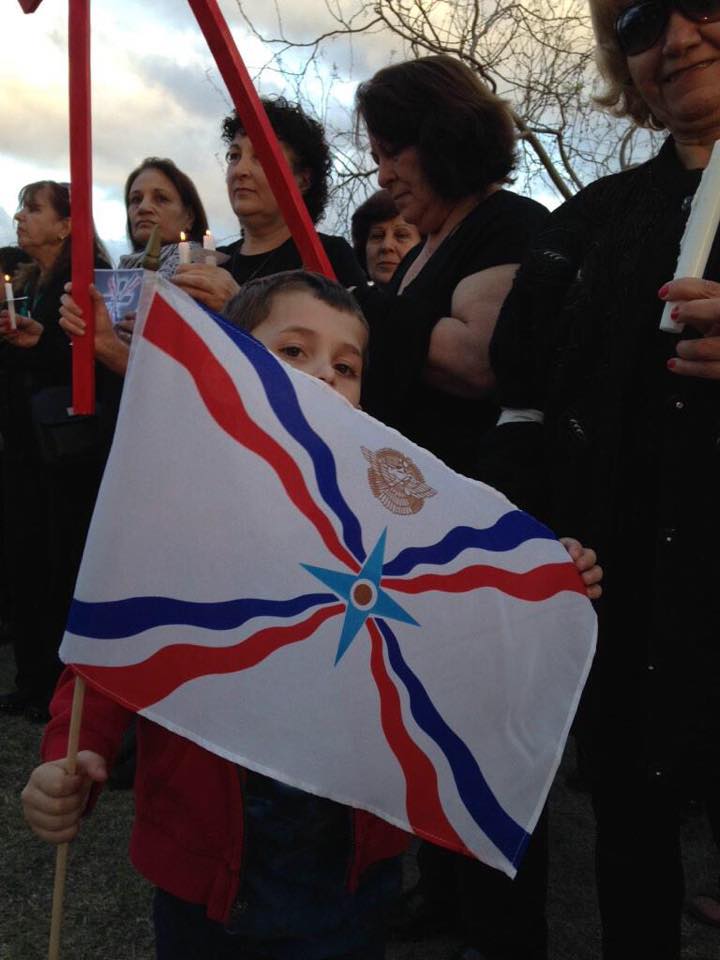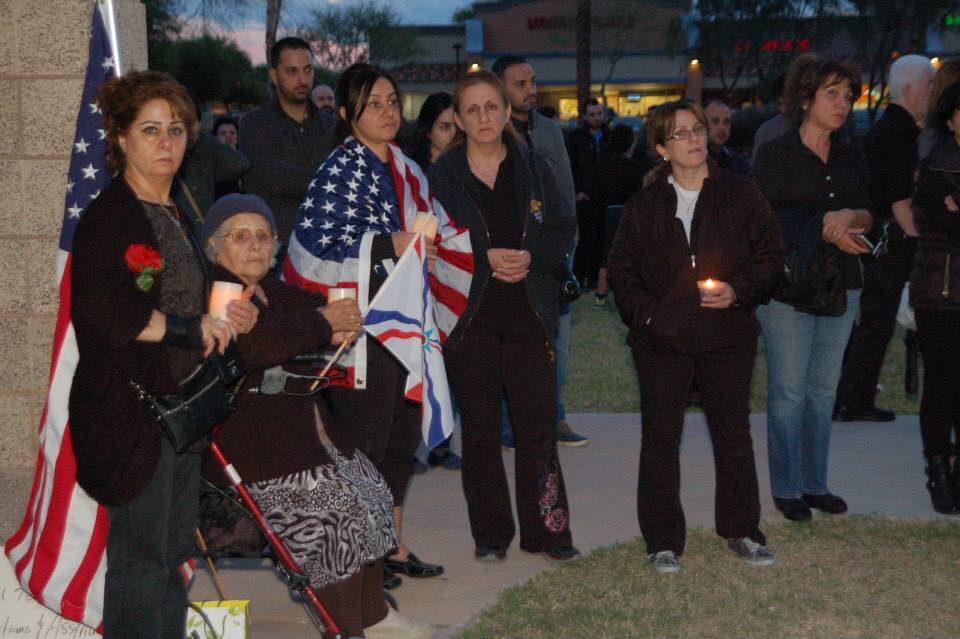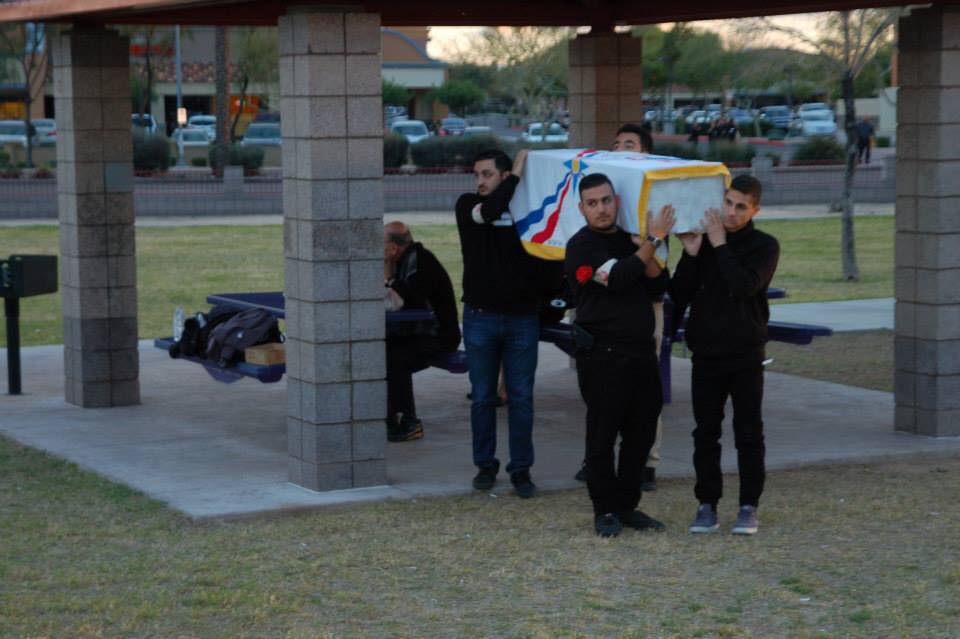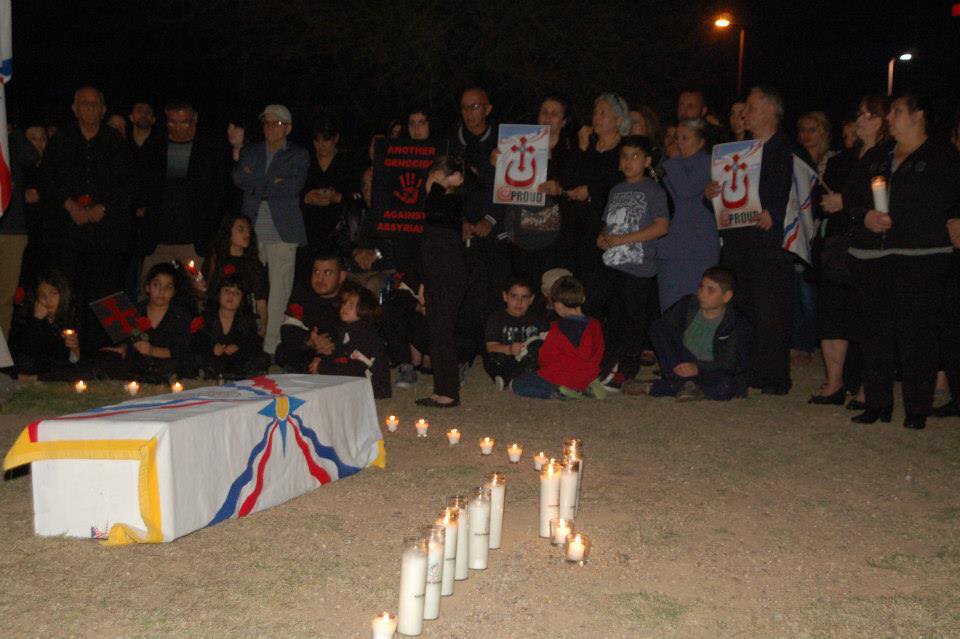 San Jose, U.S.A.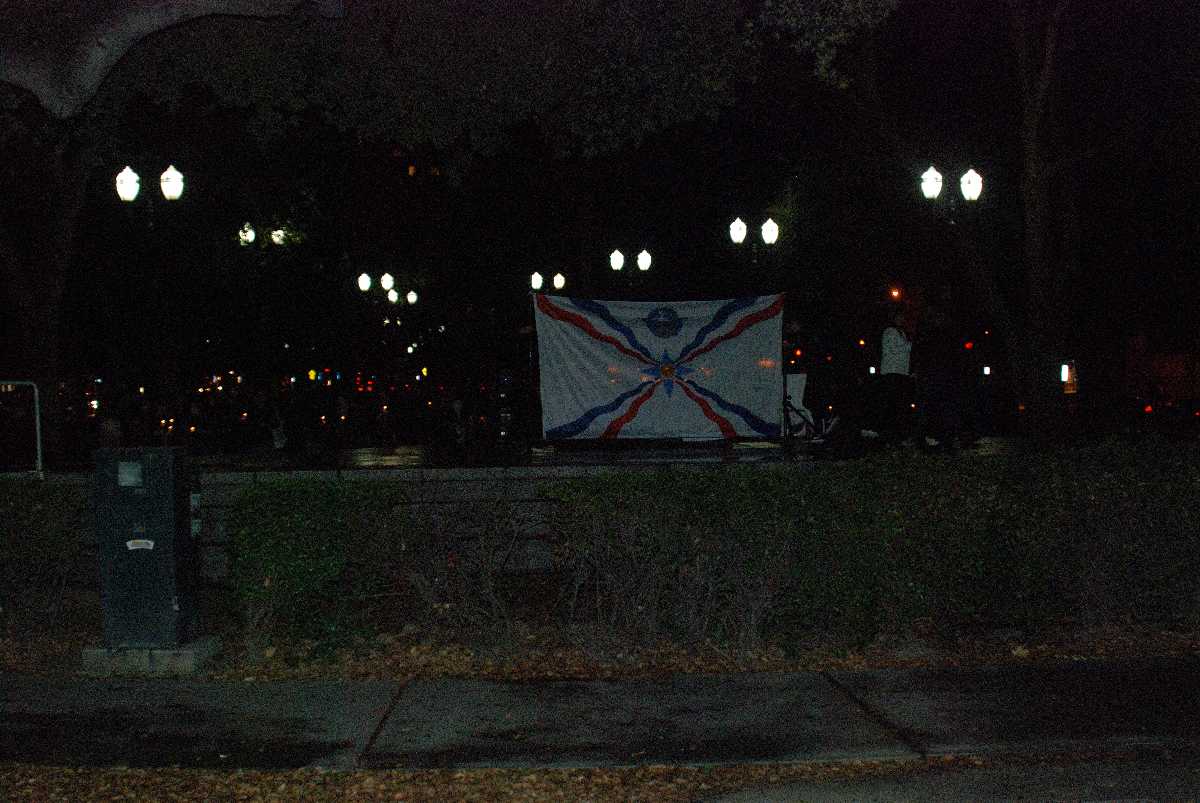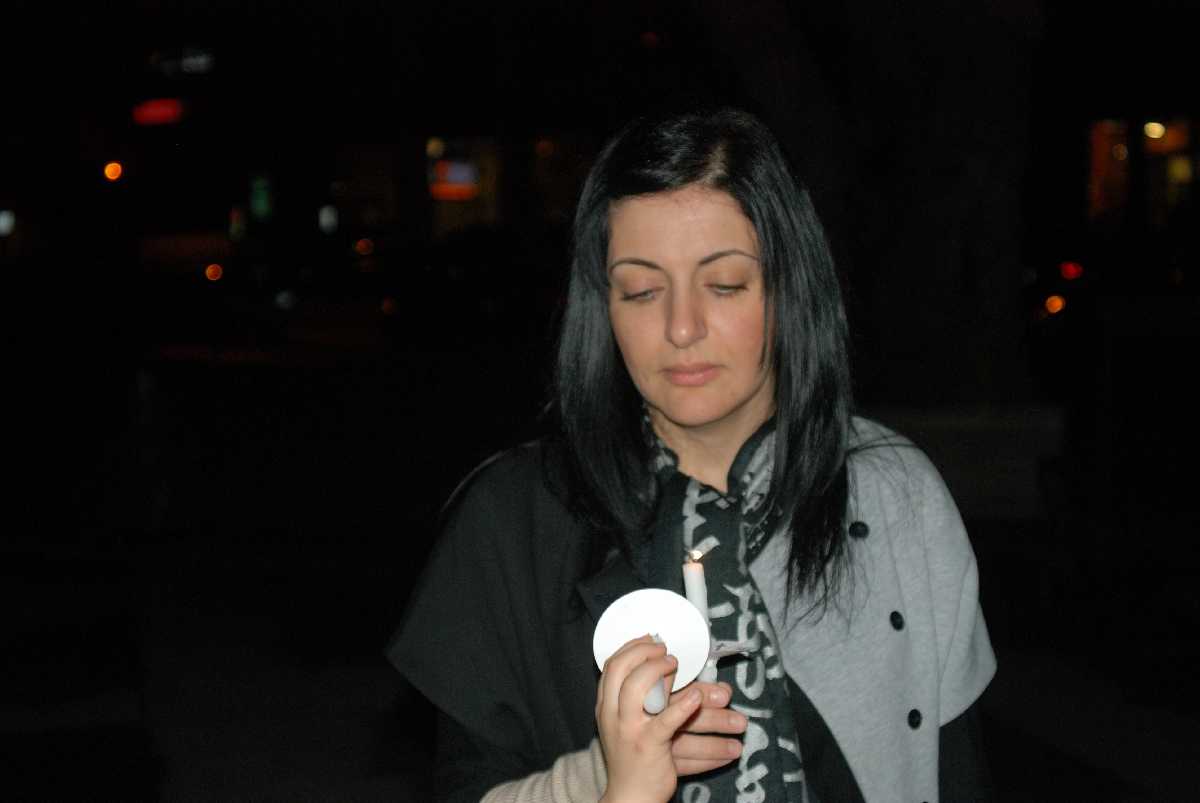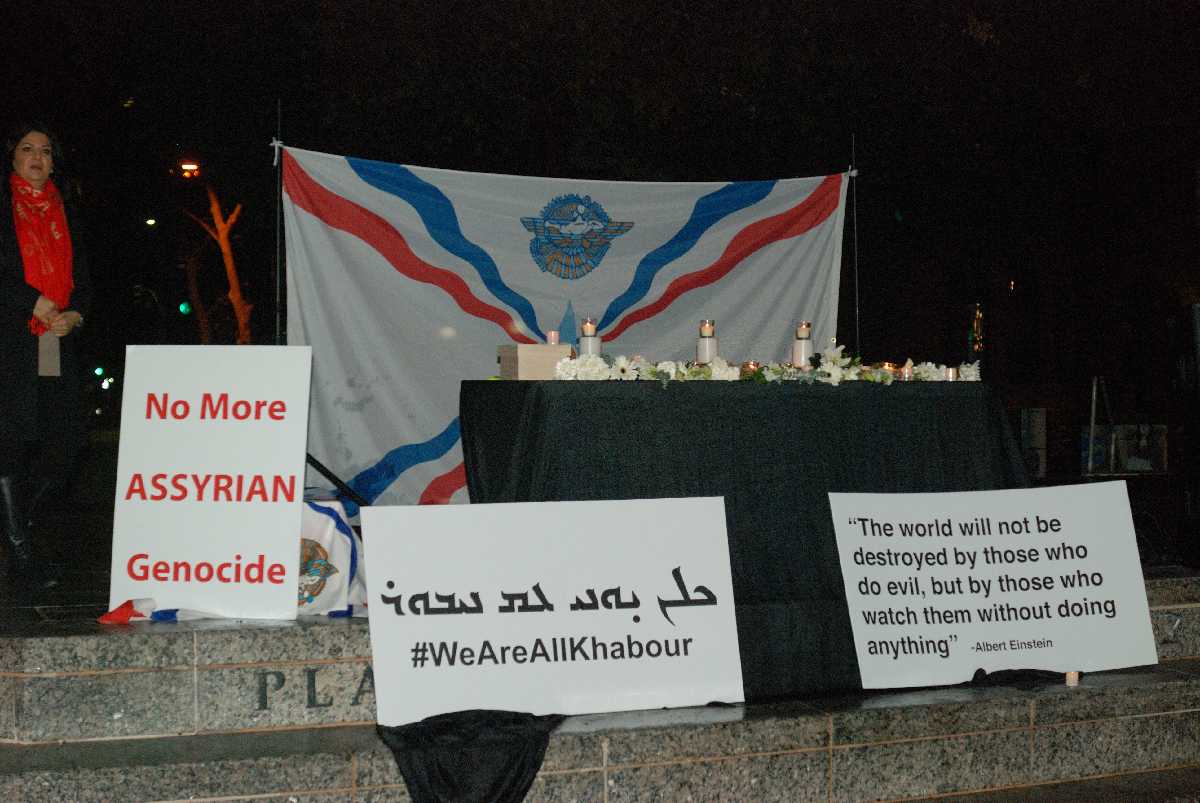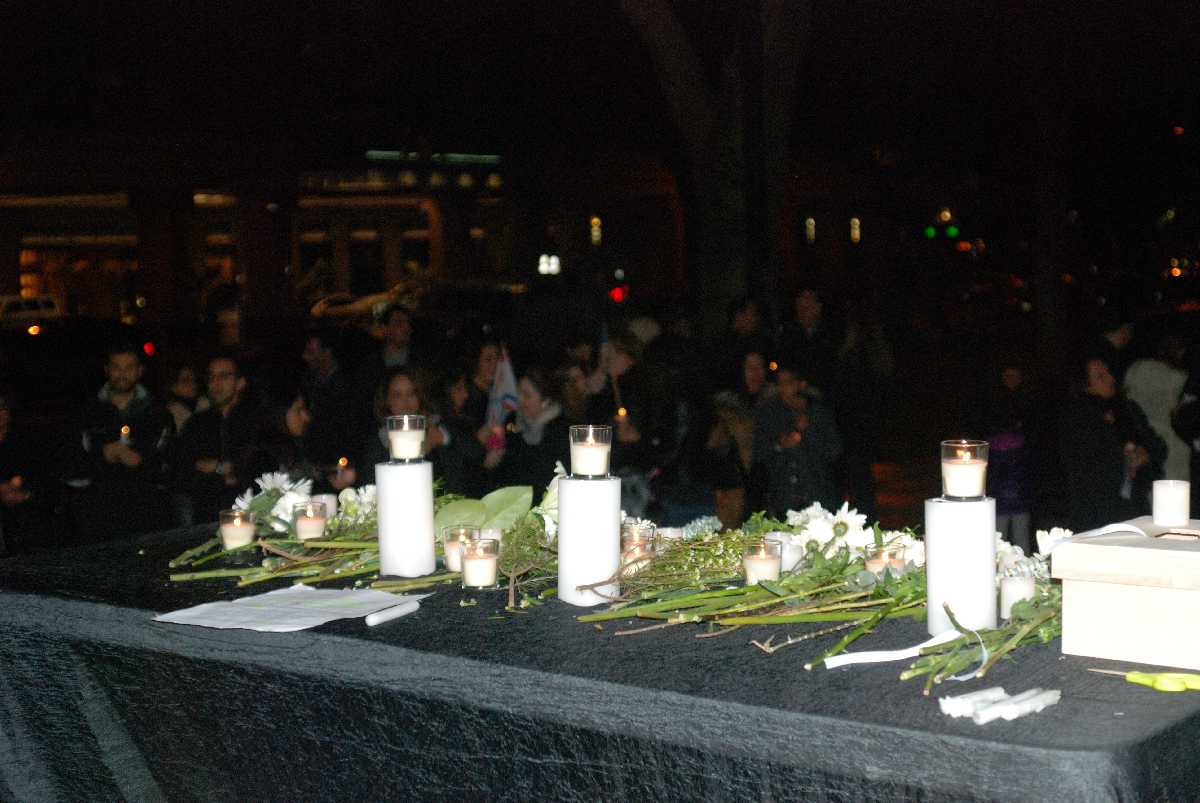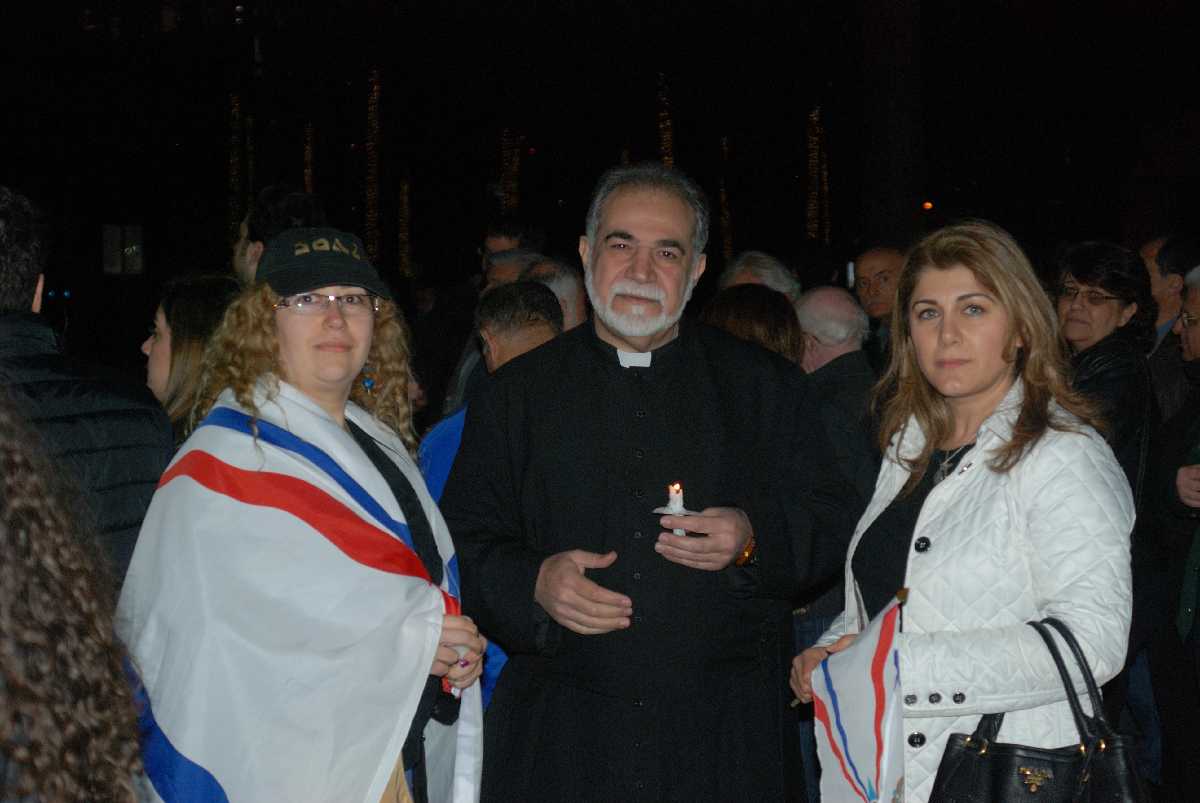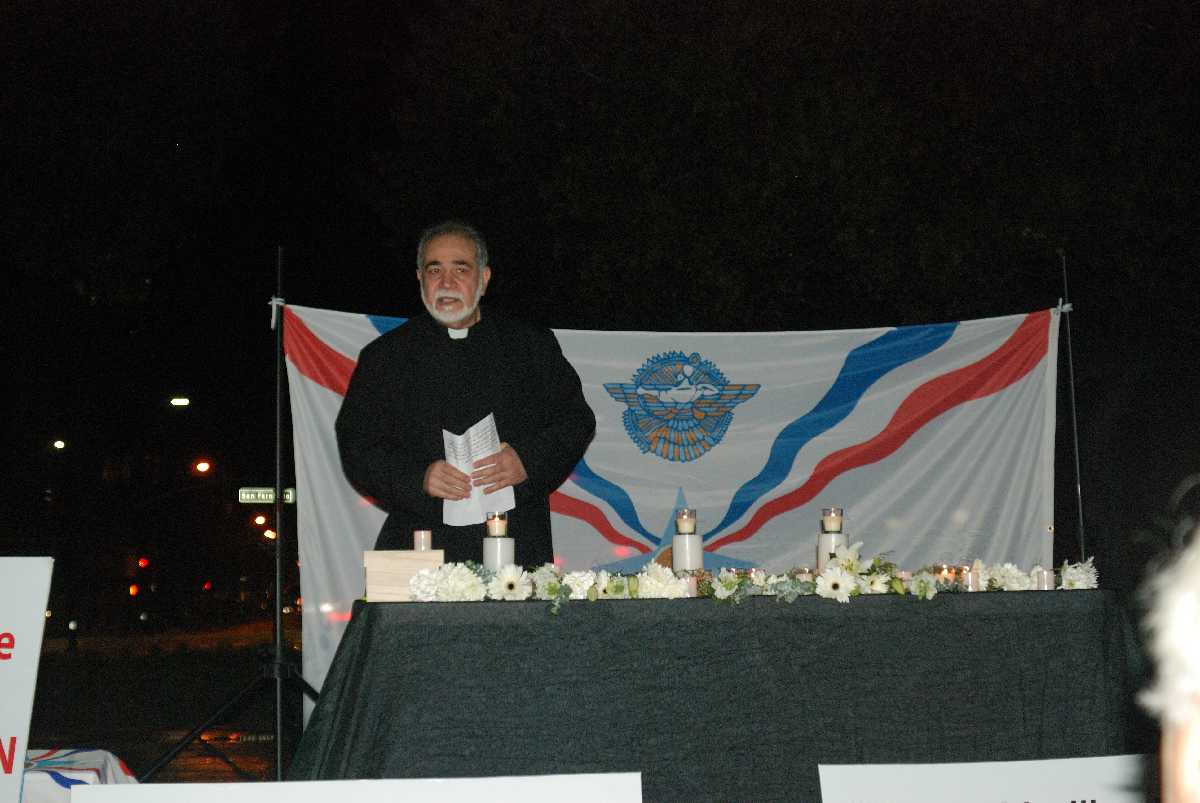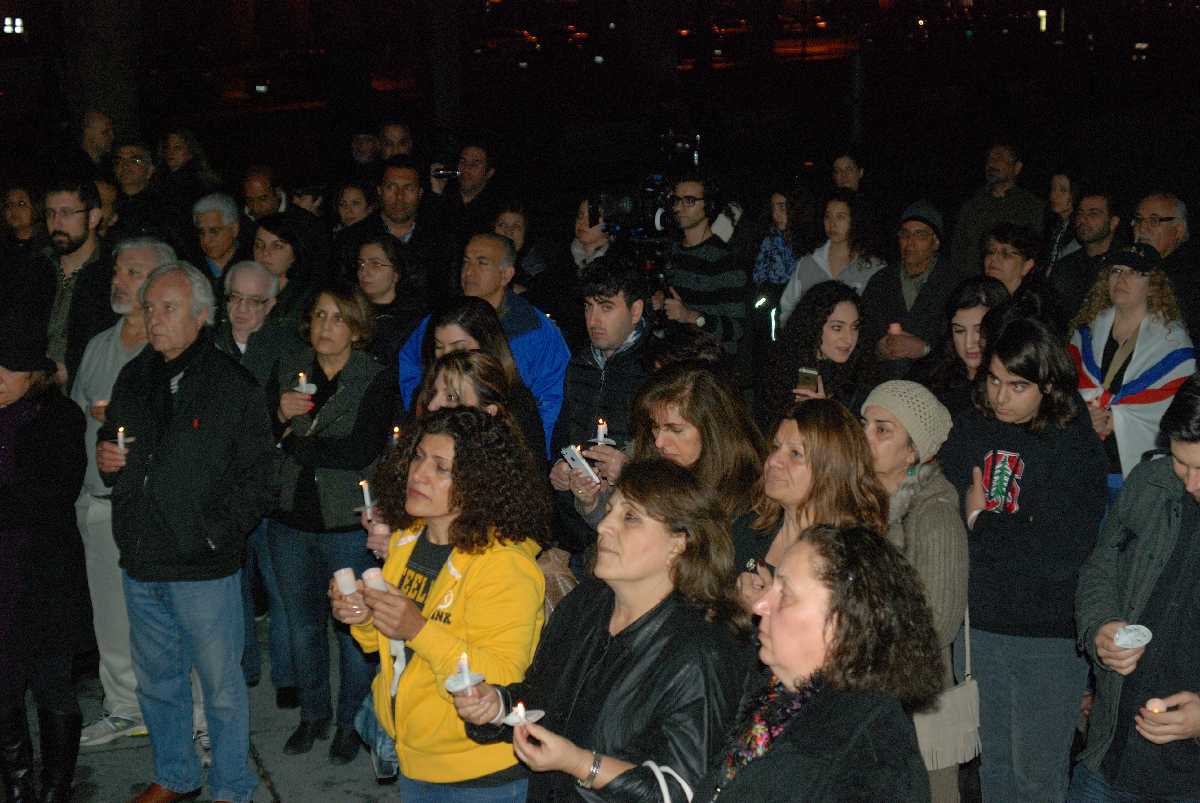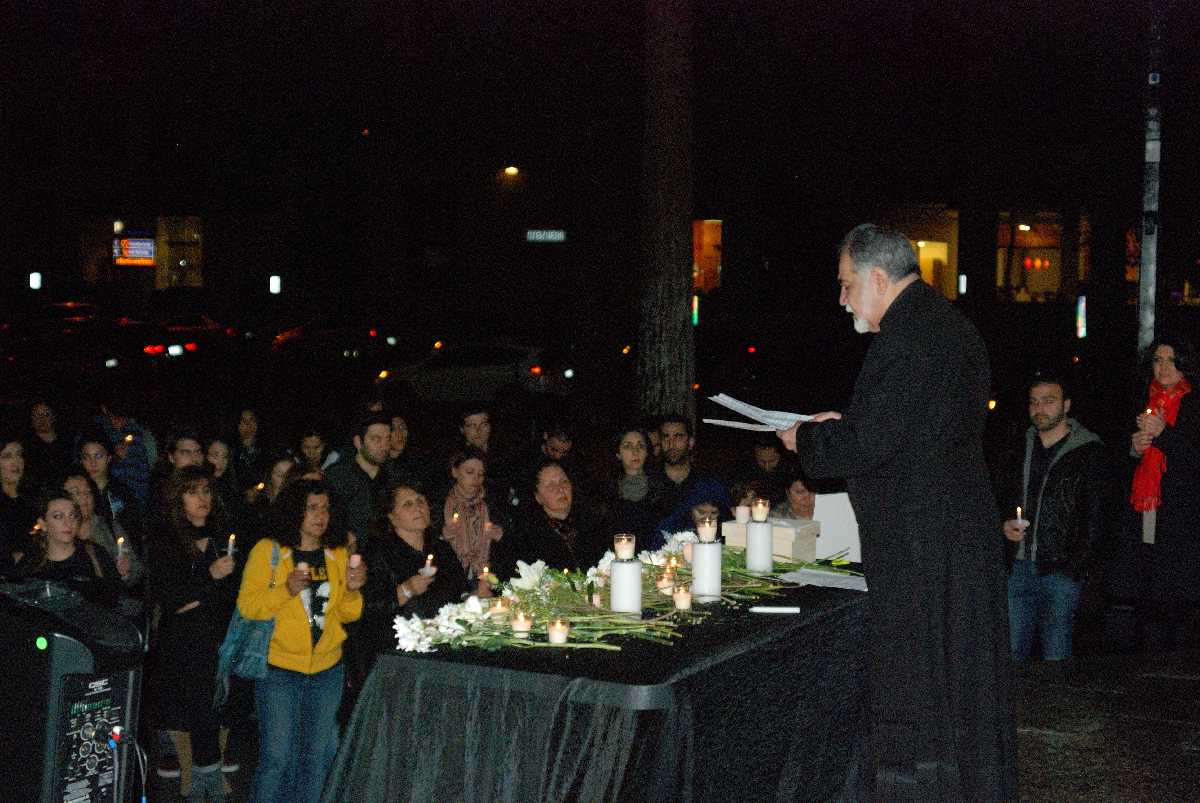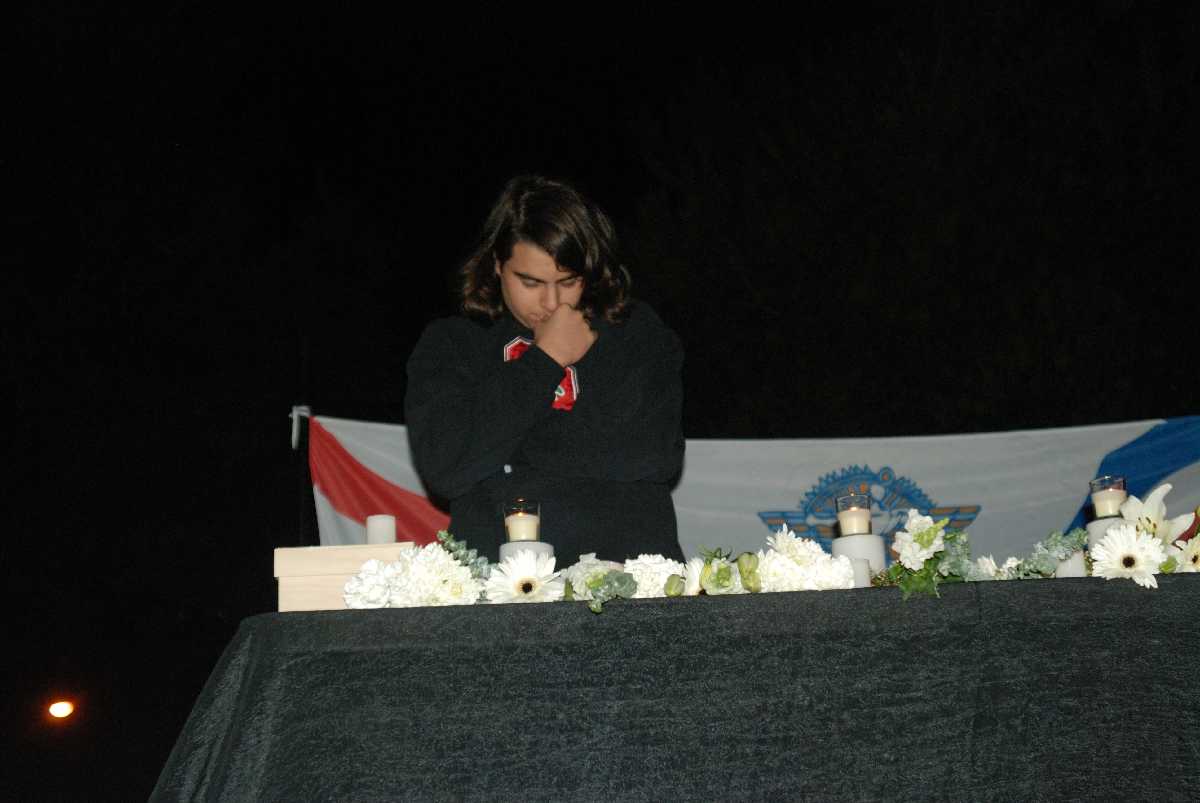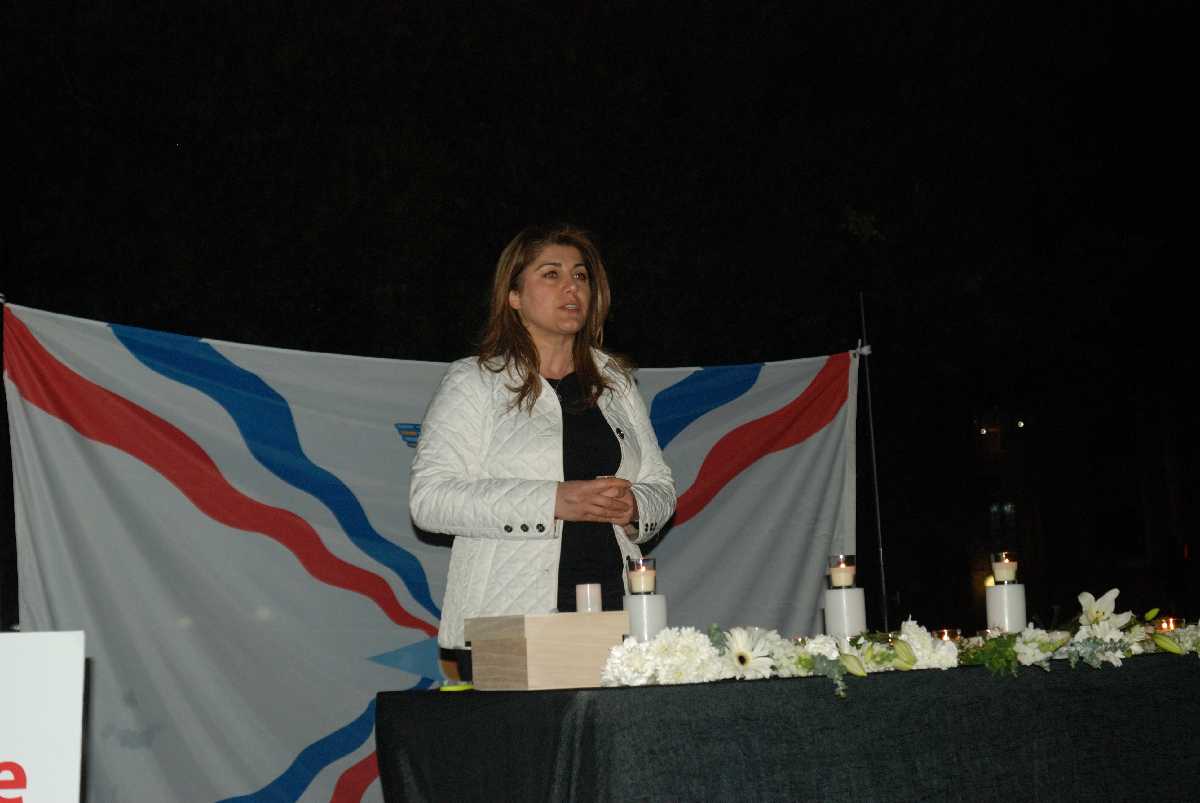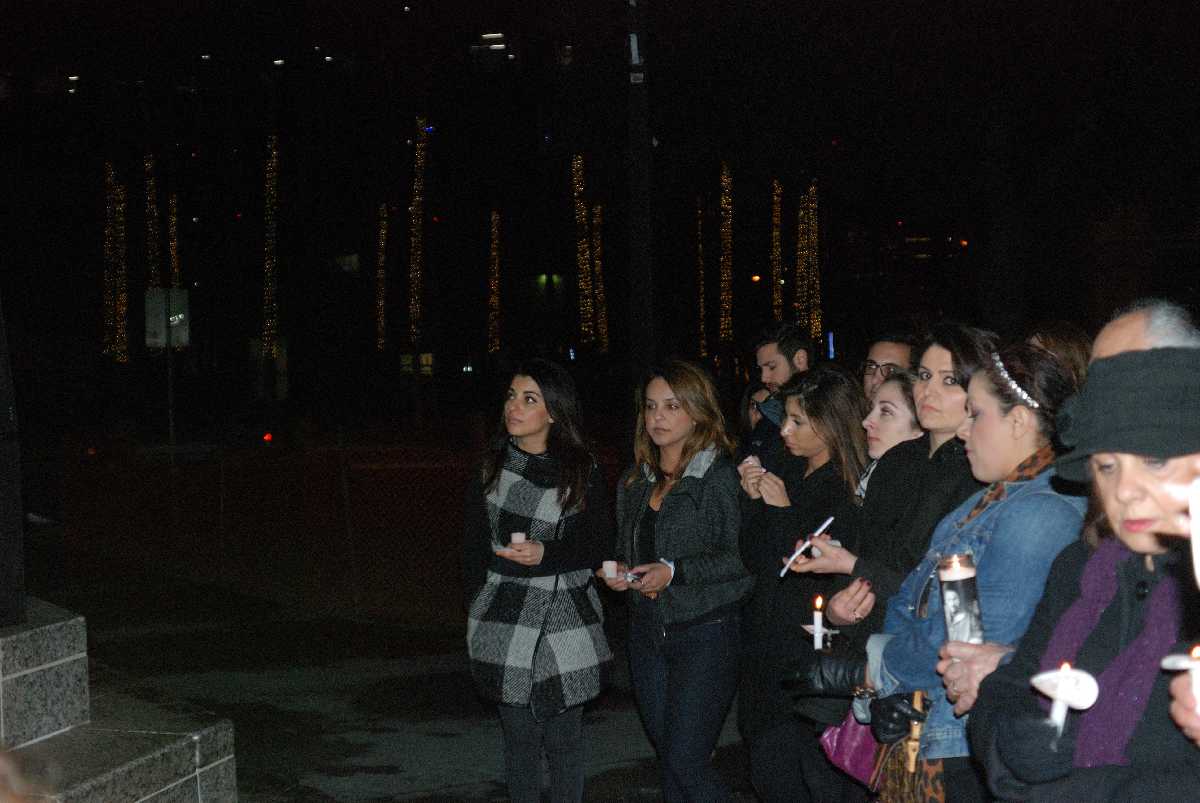 Borken, Germany
Wiesbaden, Germany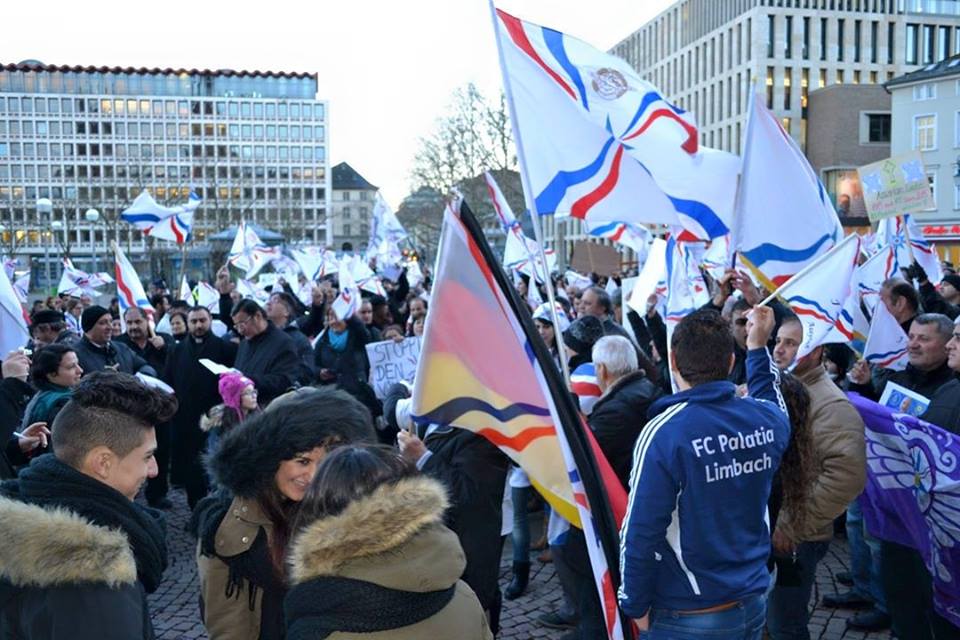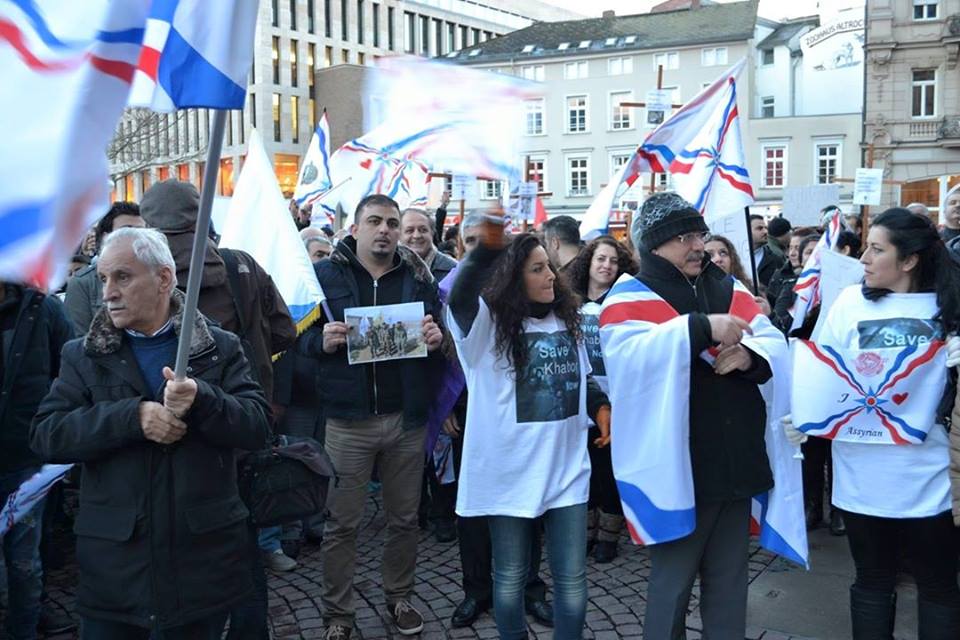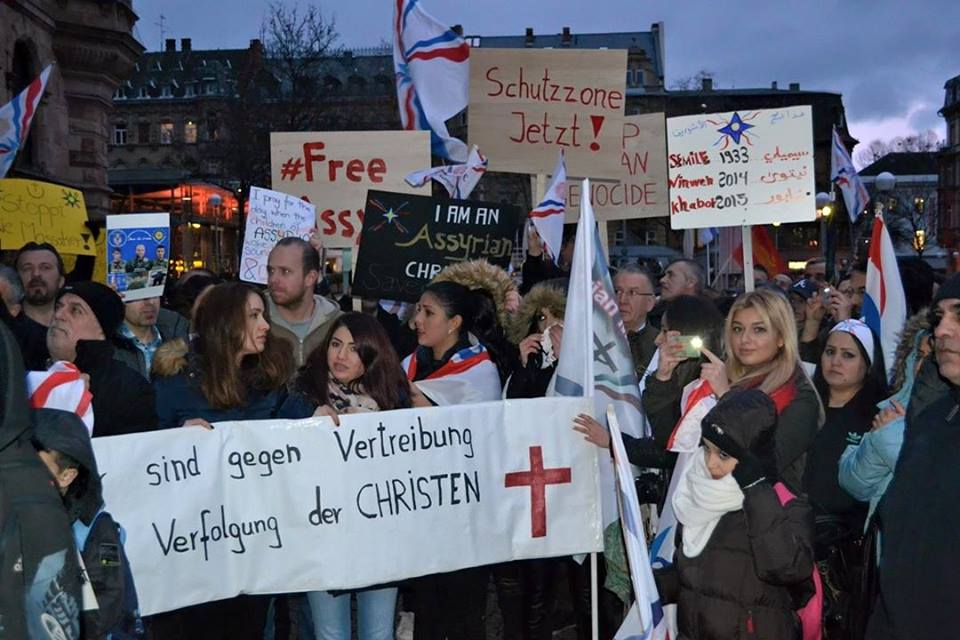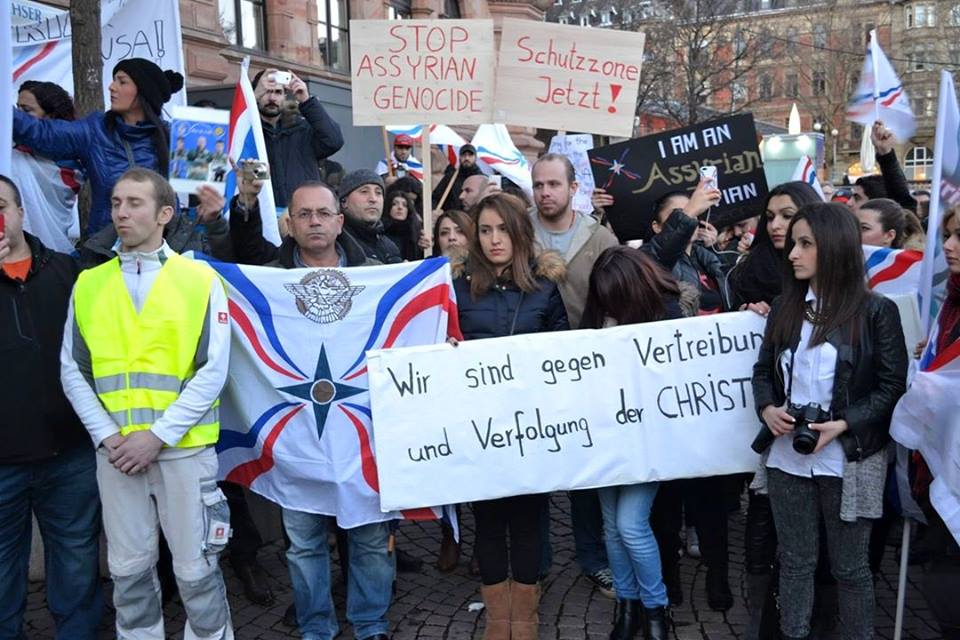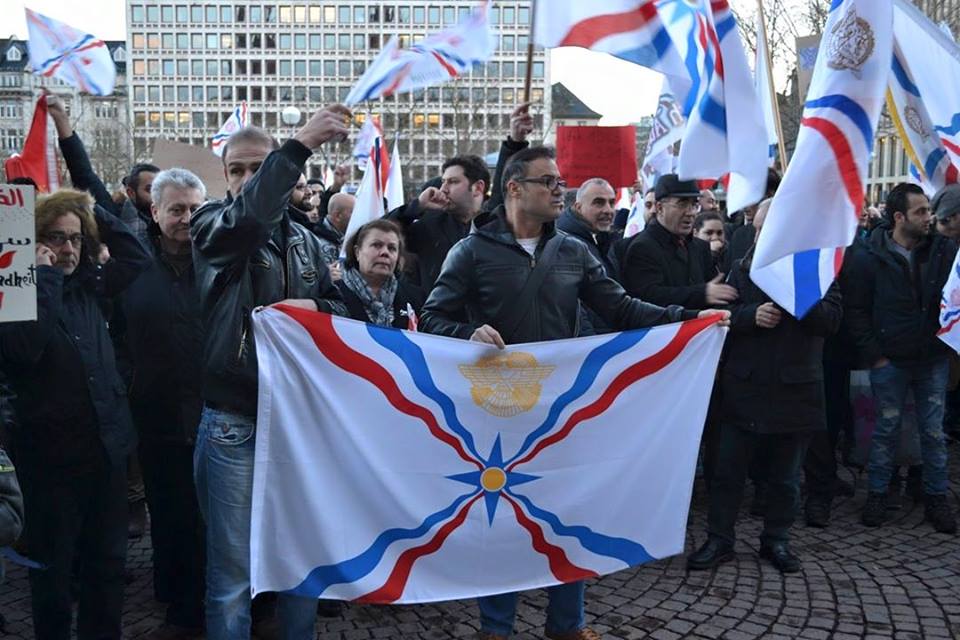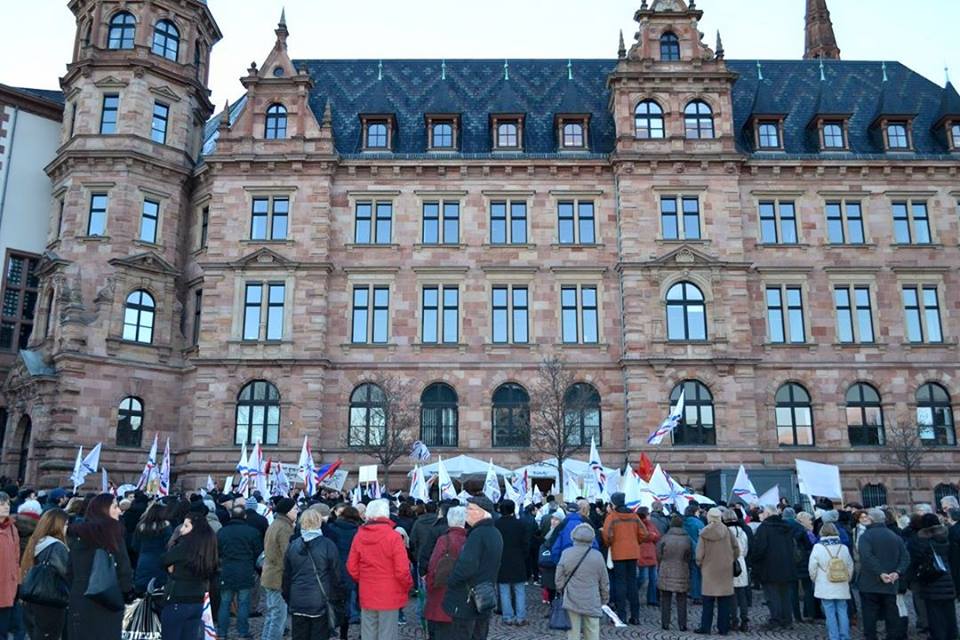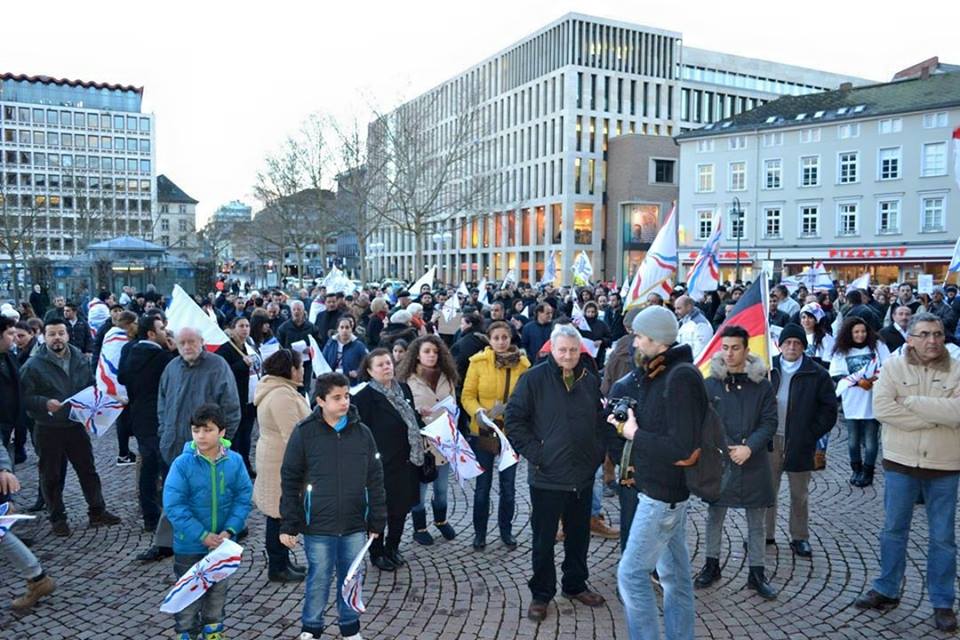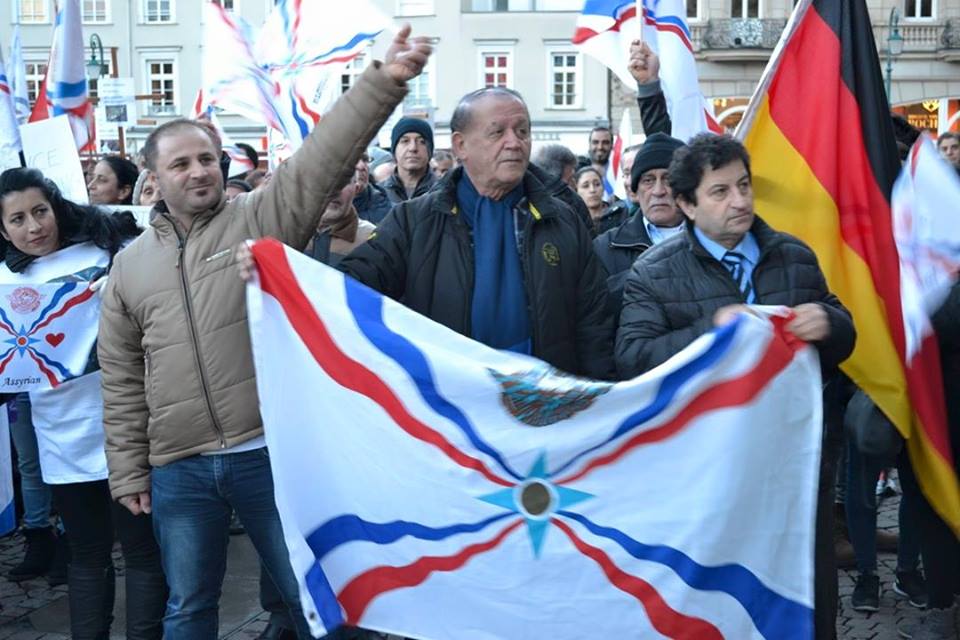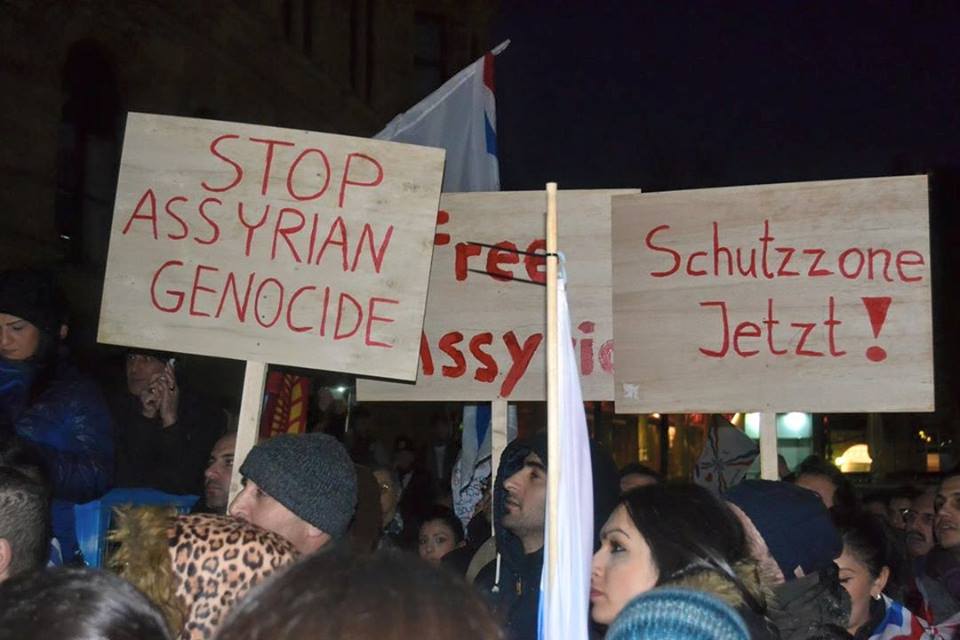 Hamburg, Germany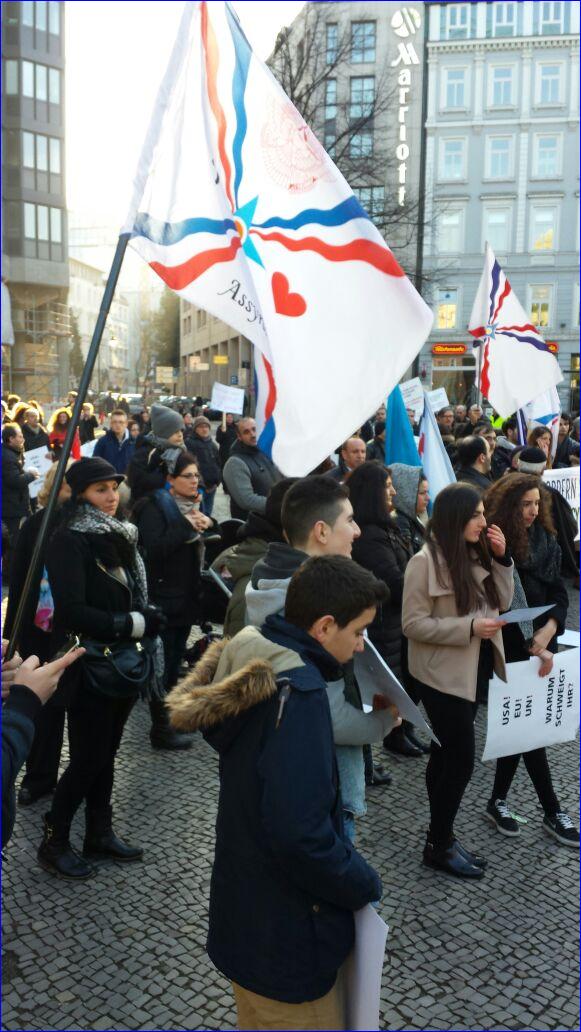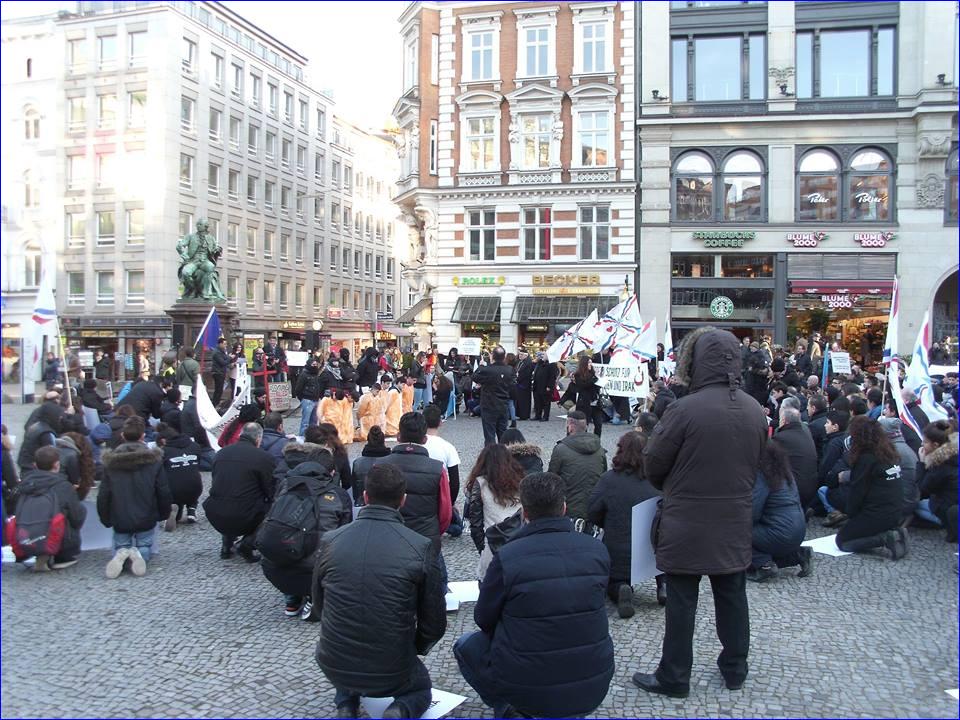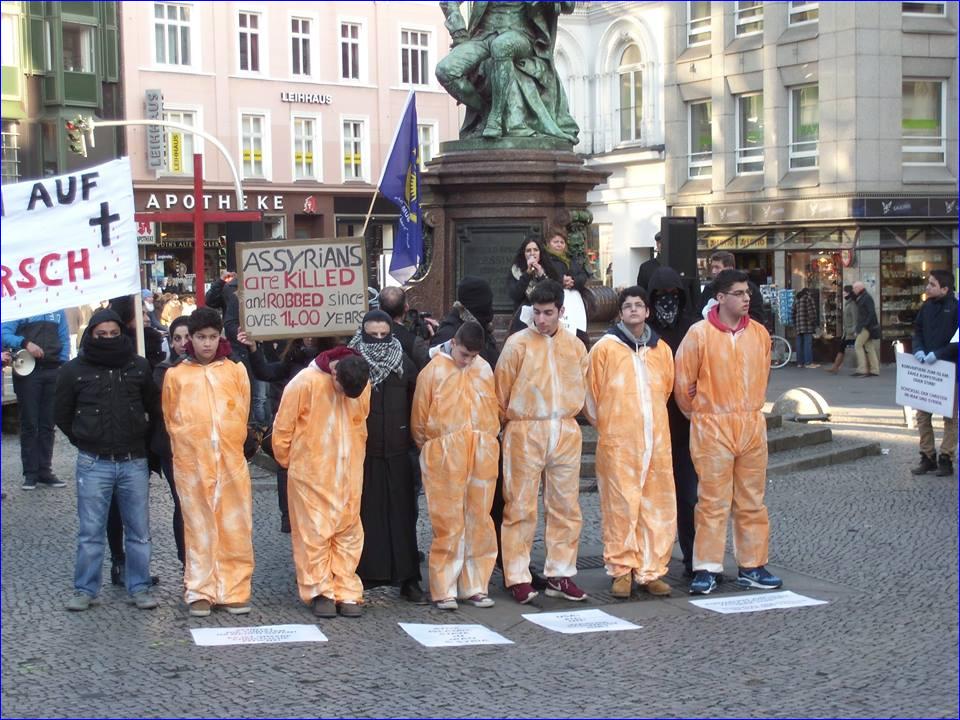 Istanbul, Turkey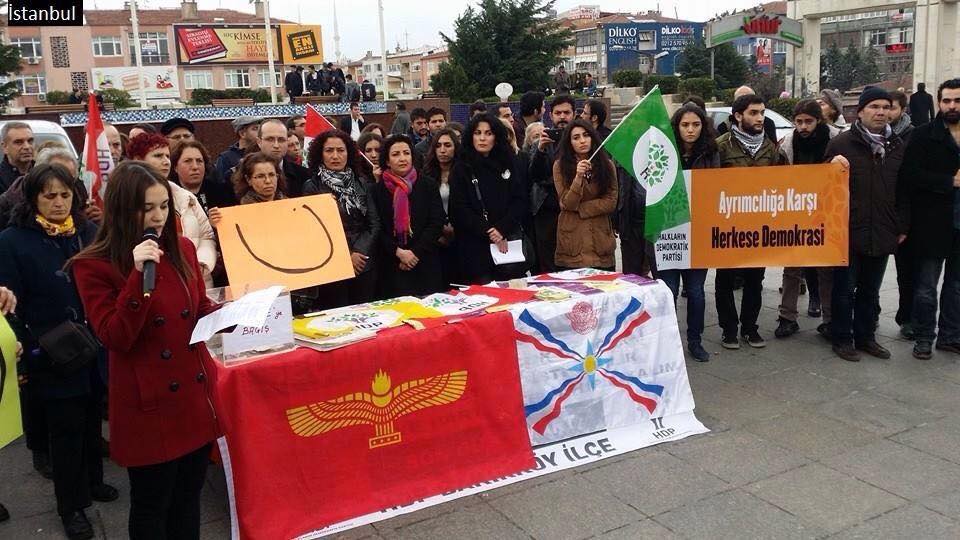 Midyat, Turkey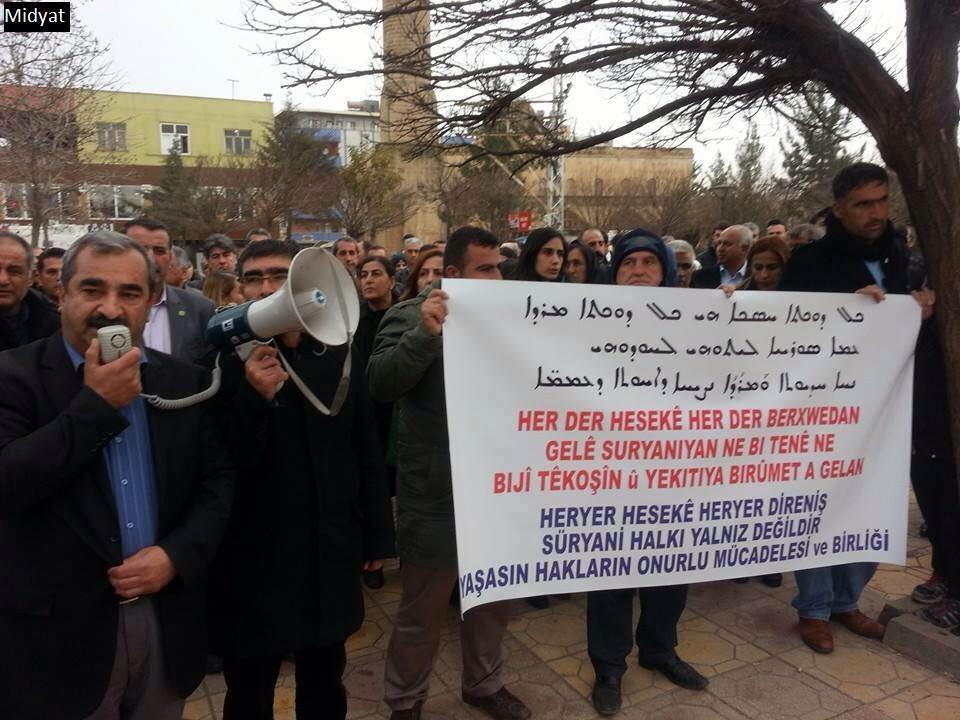 Tur Abdin, Turkey