ISIS Removes Cross From Church in Mosul
Posted 2014-07-15 01:31 GMT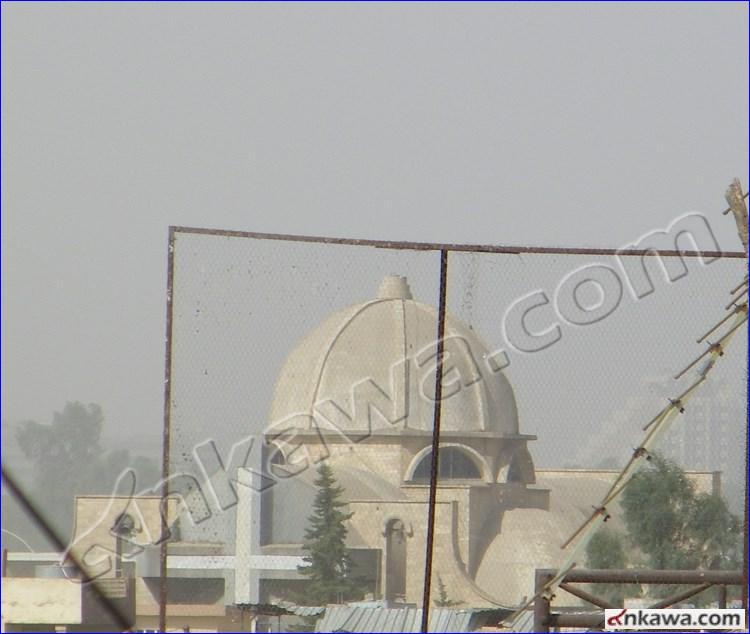 Mosul (AINA) -- ISIS removed the cross on top of the dome of St. Ephrem Cathedral in the Shoorta neighborhood in Mosul, one week after the church was seized by ISIS members on July 1.
St. Ephrem Cathedral is the seat of Syriac Orthodox Archdiocese in Mosul.
ISIS quickly began imposing Islamic rule (sharia) in Mosul soon after it took over the city. It imposed a poll tax on Christians (AINA 2014-06-21), ordered all women to veil themselves (AINA 2014-06-14), closed beauty salons and barber shops (AINA 2014-07-10) and occupied churches.