Human Rights Organization Honors Assyrian Woman for Outstanding Activism
Posted 2013-11-04 01:50 GMT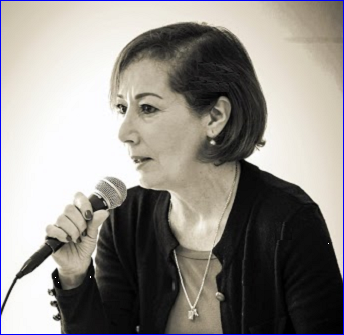 (AINA) -- The Society for Endagered People, one of Europe's largest human rights organizations, honored Mrs. Janet Abraham for long-standing and extraordinary human rights activism at its recent annual plenary session, held in mid October in Gttingen, Germany
Tilman Zlch, the founder and general secretary of the organization, presented Mrs. Abraham a certificate of Honorary Membership in the organisation, expressing "gratitude for years of commitment to human rights and minority rights, not least for the endangered Assyrians, a Christian and Aramaic-speaking people in the Middle East."
Janet Abraham has been an active member in the Society since 1989 and was a member of the executive board between 2004-2008, while also serving as an elected Vice Chairman of the Society.
Born in Midyat, the largest town in Tur Abdin in southeastern Turkey, Mrs. Abraham emigrated to Germany in her early childhood and has been active in various Assyrian organizations which are campaigning peacefully for the rights of Assyrians in their homeland, but also for their return from the diaspora to their historic home region in Tur Abdin, from where they were forced to emigrate since the 1970s. On behalf of the Society and as an observer, Mrs. Abraham attended major trials in Turkey of the Syriac Orthodox Priest Yusuf Akbulut in 2000 and 2001 (AINA 11-23-2000, 12-4-2000).
Mrs. Abraham was also the subject of a report by a German public television channel in 2004 on exceptional integration into German society. She has been member of the Management Board of the Solidarity Group for Tur Abdin and Northern Iraq Since1993.