Swedish Liberal Party Votes to Support Assyrian Administrative Area in Iraq
Posted 2011-10-24 15:44 GMT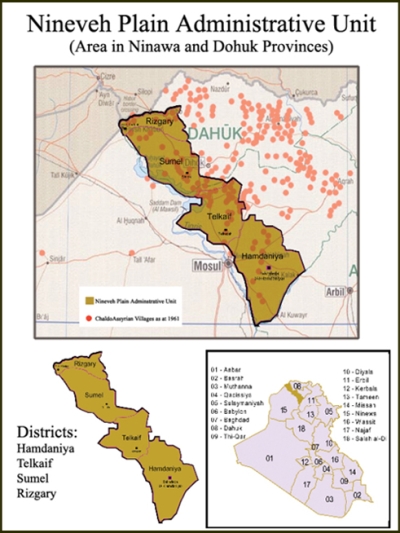 Stockholm (AINA) -- The Swedish liberal party Folkpartiet voted yes last week during its annual congress to a motion on the rights of Assyrians in Iraq. The motion included language on the implementation of article 125 in the Iraqi constitution, which allows for the creation of an administrative area in the Nineveh plain area in northern Iraq.
"We must now act for this positive step to be followed up by the Swedish government and parliament," said Fredrik Malm, the foreign policy representative for the Folkpartiet.
Iraqi political groups have so far been unwilling to discuss the rights of Assyrians (AINA 6-24-2006) in Iraq and the implementation of article 125, which stipulates that "this constitution guarantees the administrative, political, cultural, and educational rights of the various ethnicities, including the Turkmen, Chaldeans, Assyrians and other groups, and is regulated by law."
Creating an Assyrian administrative area in the Nineveh Plain in north Iraq is seen by most Assyrian leaders as the only solution to the problem of Assyrians in Iraq (AINA 3-18-2011, 2-23-2011), who have suffered a low-grade genocide since June 26, 2004, when the first church was bombed. Since then 70 churches have been bombed, thousands of Assyrians have been killed, nearly 50% of Assyrian have fled to Jordan and Syria. In 2003 the Assyrian population of Iraq was 1.4 million. Today it is estimated that only 700,000 remain.