Mystery Surrounds Disappearance of Assyrian Finance Minister
Posted 2009-02-04 23:37 GMT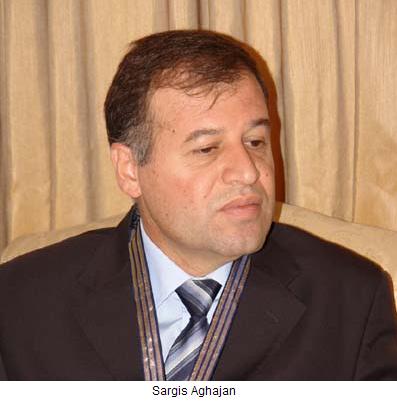 Northern Iraq (AINA) -- The finance minister of the Kurdish region in northern Iraq, Mr. Sargis Aghajan, has not appeared publicly for more than three months. The otherwise very visible and public minister disappeared over night. In northern Iraq people have speculated for months about the reasons for the sudden disappearance of Mr. Aghajan. The formal reason provided by the Kurdish Regional Government (KRG) says the finance minister had to leave the country for treatment. Sources in northern Iraq close to AINA give however another explanation to the matter.
"It's all about money. Billions of dollars are missing and there's a problem between the KDP and PUK about it. The best way for the KDP to solve the issue was to get rid of Sargis Aghajan," says one man with insight in KRG affairs on conditions of anonymity because of the sensitivity of the issue. "How are you going to go ahead with an investigation when the main witness is dead?"
Sargis Aghajan is of Assyrian origin and he was often used by KRG officials as an example of how democratic the KRG is, having an Assyrian as finance minister. Mr. Aghajan was also promoted by the KDP party as the new leader of the Assyrians in an attempt to undermine the leadership of the Assyrian Democratic Movement, the only independent Assyrian group in northern Iraq. Aghajan was therefore encouraged to spend millions on housing projects and other forms of aid to Assyrians.
The group named The Popular Council of Syriacs Chaldeans Assyrian, funded by the KRG finance ministry and promoted by Sargis Aghajan, participated in the current provincial election campaign under the name of "Ishtar slate."
A close relative of Mr. Sargis Aghajan revealed to AINA that the finance minister had begun to fear his fate several months ago. "Last time I spoke with him he was really worried. He said he feared they would kill him soon. He had tried to resign several times but was not allowed to do so. He said it was like a prison for him. 'My only job is to sign the papers they put in front of me' he once told me."