Assyrian Genocide Monument in Syria Vandalized
Posted 2023-02-26 07:20 GMT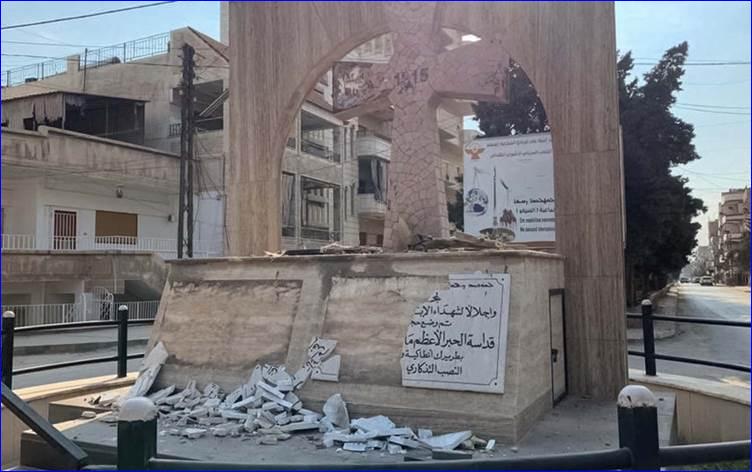 Qamishli, Syria (AINA) -- A monument to the Assyrian victims of the Turkish genocide in World War One was vandalized on February 25. The monument was erected on June 16, 2019 ((AINA 2016-06-19)). The Syriac Military Council reported the news of the vandalism.
No one has claimed responsibility for the attack.
The Turkish genocide of World War One killed 750,000 Assyrians (75%), one million Greeks and 1.5 million Armenians.
Related: The Assyrian Genocide