The Vanishing: The Plight of Christians in an Age of Intolerance
By Janine di Giovanni
Posted 2018-12-03 01:20 GMT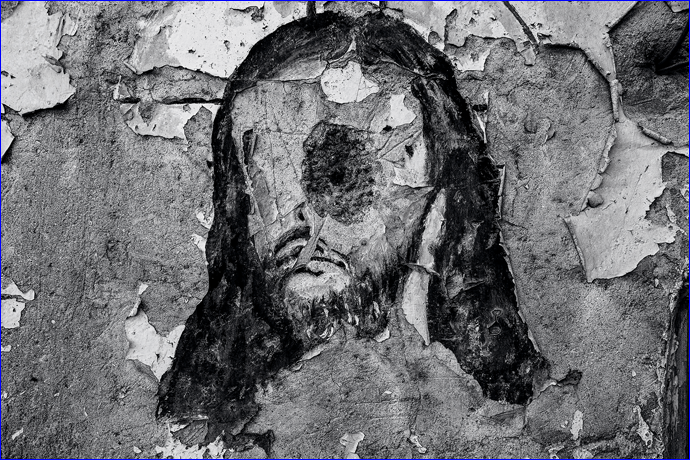 On a Friday afternoon in the fall of 2017, a few months after the liberation of Mosul from the Islamic State, a group of neighbors gathered at Mar Mattai, a monastery founded in the fourth century. They unloaded baskets of food, and arranged themselves around a long table in a courtyard. A woman named Niser spread out a tablecloth and put down a plate of dolmas. "It's a way of celebrating that we still exist," she told me. More people were arriving--children, grandparents, cousins, aunts, and distant relations--members of one of the oldest Christian communities in the world who had not seen one another for three years.
In the summer of 2014, the Islamic State occupied Christian cities and villages across northern Iraq, appropriated Christian homes, and destroyed farms of Christian families. When Islamic State commanders separated men from women and imposed jizyah, or extortion taxes, their purpose was extreme: they meant to subjugate the Christians or drive them away from the land. Mar Mattai is some twenty miles from Mosul, Iraq's second-largest city, where more than one hundred thousand Christians were displaced from their homes. One of the children led me to a wall at the edge of the monastery and pointed below to the brown, dusty tracts of fields that lie at the edge of a region once known as Mesopotamia, the land between two rivers. From above, I saw how exposed the road to Mosul was.
The Christians here have endured invasions by Persians, Kurds, and Turks, but they have recovered after each persecution. This is, in part, their tradition: they believe in their sacred right to their land. Mosul is part of the Assyrian triangle, recorded in the Book of Genesis, and the plains of Nineveh--where the Hebrew prophet Jonah is said to have preached after he was spat out by a giant fish in the eighth century bc--are situated on the outskirts of Mosul on the east bank of the Tigris River.
This time, things were different, said Niser's husband, Behnam, a thirty-year-old who had come to the gathering from Qaraqosh, an Assyrian Catholic town just outside Mosul that was invaded by the Islamic State in 2014. "We're worried," he said. "Even with ISIS gone, there's another big threat: there is no work for us. Our enemy is emigration. People are leaving every day."
Read the full story here.