Documentary Chronicling the Assyrian Identity Post-Empire Will Be 'First of Its Kind'
Posted 2018-12-02 00:15 GMT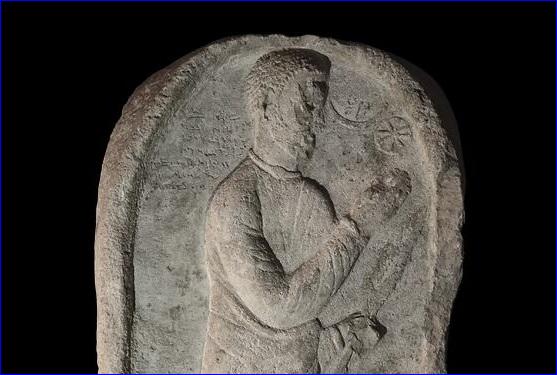 Sydney (AINA) -- A new documentary chronicling the Assyrian identity post-empire promises to take audiences on an inspiring and eye-opening journey. Thanks to the latest in archaeological and historical research, a team of international experts are piecing together evidence that is yielding profound answers.
The makers of ASSYRIA A.D. promise to deliver mesmerizing visuals woven into a narrative complimented by an eloquently presented narration. Cutting-edge and state of the art technology will be used to capture breathtaking aerial footage to visually immerse the audiences in key historic sites from rarely seen perspectives.
Directed by Ramy Jajo, the documentary promises to be a "first of its kind" and a hybrid of travelogue and cultural immersion. Jajo said "the crew weren't interested in producing a documentary imbued in political controversy," and wanted to "develop a national narrative drawn entirely from a remarkable collection of ancient artefacts, manuscripts and illustrations."
Among the lead-cast will be an impressive line-up of experts who will chronologically guide viewers throughout the documentary, one of which will be Dr. Nicholas Al-Jeloo, a leading Syriacist and now president of The Assyria Institute. Al-Jeloo recognized the potential of portraying Assyria's historical past and cultural narrative in such a visually powerful medium.
"The development of a coherent national historical narrative is something that needs to be worked on and passed onto future generations," Al-Jeloo says during an interview whilst filming on-location in Istanbul, Turkey. "If we don't do it, no one else will do it, and if we don't do it, our future generations are going to be lost and won't have an identity."
"Modern day Assyrians no longer need to rely on oral history to certify their indigenous roots. Based on the evidence collected and analyzed in this investigation combined with the research conducted by various esteemed historians, archaeologists and linguists-- a compelling argument has been composed that ultimately verifies the threads of continuity of the Assyrian people," archaeologist Nineveh Yakou says in a teaser released early November. "Historical documents compliment the archaeological record, and both tangible and intangible evidence support this theory. Even the strongest of sceptics will be forced to question their conclusions."
Produced by the Assyrian Cultural & Social Youth Association in Sydney, the documentary is scheduled for international release in 2019.