Assyrian Confederation Participates in UN Conference on Role of Diasporas
Posted 2018-05-21 03:47 GMT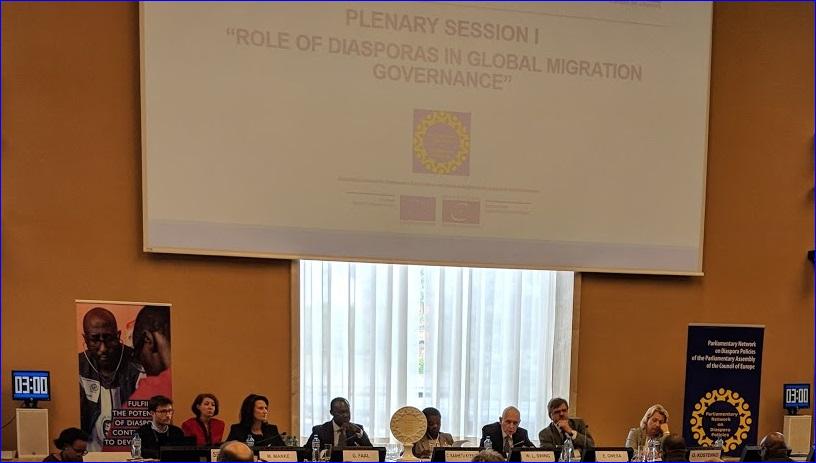 Geneva (AINA) -- The Assyrian Confederation of Europe (ACE) participated in a conference at the United Nations on the role of Diaspora communities under the title of "Diasporas as partners for development in a globalized world."
The conference was organized by the Parliamentary Network on Diaspora Policies of the Parliamentary Assembly of the Council of Europe and the International Organization for Migration on May 18, 2018 at the Palais des Nations Geneva, Switzerland.
The representative of ACE, Mr Robil Barsaumo, spoke during the conference on the special situation of the Assyrian Diaspora community which is estimated at half a million individuals in Europe, making it one of the biggest Middle East Daspora groups in the EU.
The conference marks the second time the Brussels based Assyrian Confederation of Europe has participated in U.N. meetings in Geneva. The Assyrian confederation is predicted to increase its presence in Geneva as part of its mission to represent the Assyrians in all relevant political arenas in Europe.