California Recognizes Assyrian Genocide
By Carmen Morad
Posted 2018-04-28 01:30 GMT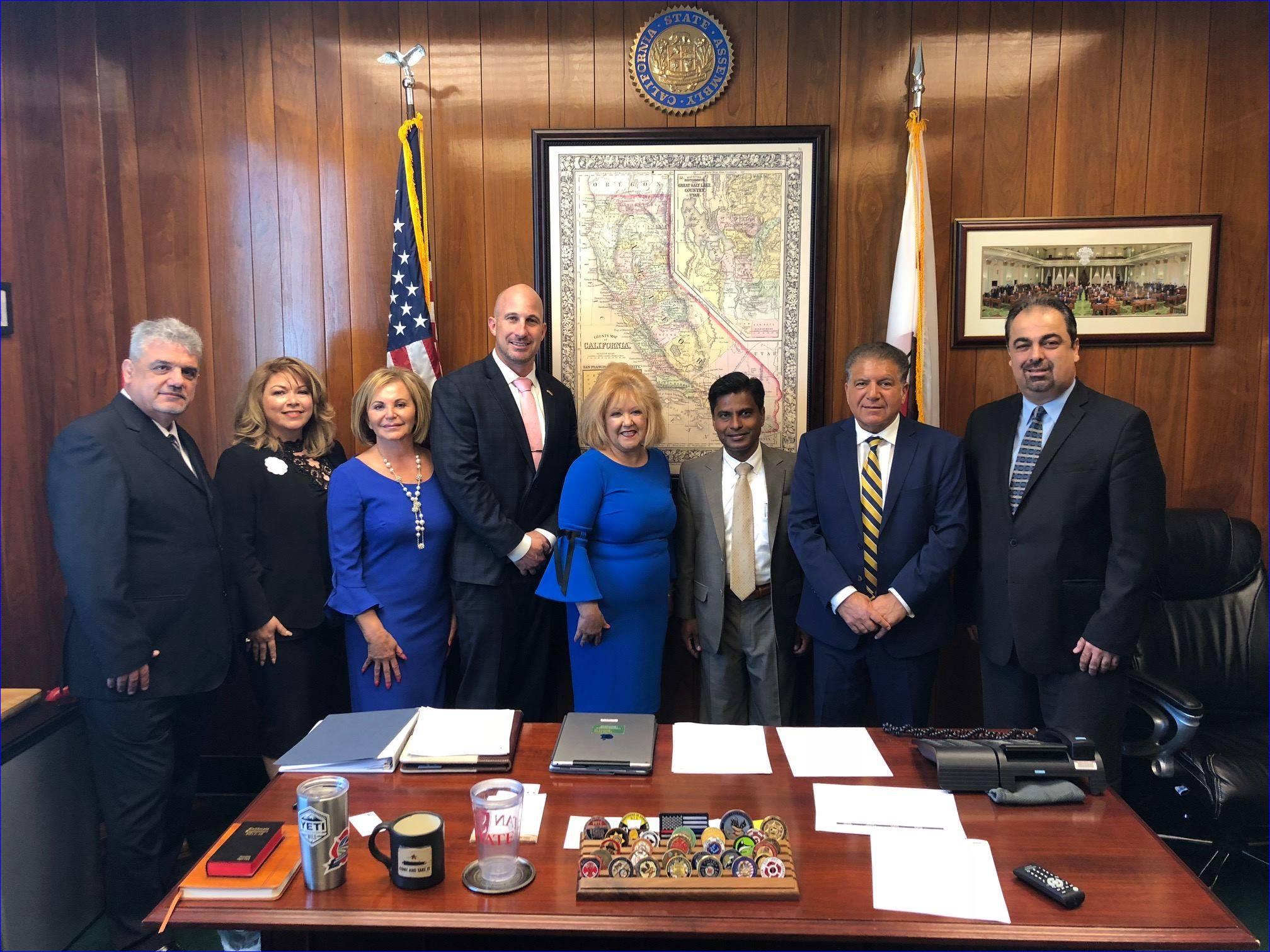 (AINA) -- Sabri Atman, the founder and the director of the Assyrian Genocide and Research Center, was invited to attend the 103rd Anniversary of the Armenian Genocide Remembrance at the California State Assembly in Sacramento California on April 23, 2018. Assembly Joint Resolution No. 37 was introduced by Assembly Member Friedman and coauthored with Assembly Member Nazarian.
Related: The Assyrian Genocide
The Turkish genocide claimed the lives of 750,000 Assyrians (75%), 1 million Greeks and 1.5 million Armenians.
AJR 37 designates "...the year 2018 as 'State of California Year of Commemoration of the Anniversary of the Armenian Genocide of 1915--1923,' would designate April 24, 2018, as 'State of California Day of Commemoration of the 103rd Anniversary of the Armenian Genocide of 1915--1923,' and would call upon the President of the United States and the United States Congress to formally and consistently reaffirm the historical truth that the atrocities committed against the Armenian people constituted genocide." AJR 37 also states "...1.5 million men, line 16 women, and children of Armenian descent, and hundreds of line 17 thousands of Assyrians, Greeks, and other Christians, lost their line 18 lives at the hands of the Ottoman Turkish Empire and the Republic line 19 of Turkey..."
Related: Brief History of Assyrians
Related: Assyrians: Frequently Asked Questions
AJR37 reaffirms, these crimes against humanity also had the consequence of permanently removing all traces of the Armenians and other targeted people (Assyrians, Greeks, other Christian minorities) from their historic homelands of more than four millennia, and enriching the perpetrators with the lands and property of the victims of these crimes, including the usurpation of several thousand churches.
Assembly member Heath Flora welcomed and recognized Mr. Sabri Atman and other members of the Assyrian community in his district. Mr. Sam David, president of the Assyrian American Civic Club of Turlock, invited Mr. Atman as a special guest to attend this special commemoration of the 103rd Anniversary of the 1915 Genocide.