Pictures Show Aftermath of ISIS Looting, Plundering Assyrian Town
Posted 2014-08-21 09:28 GMT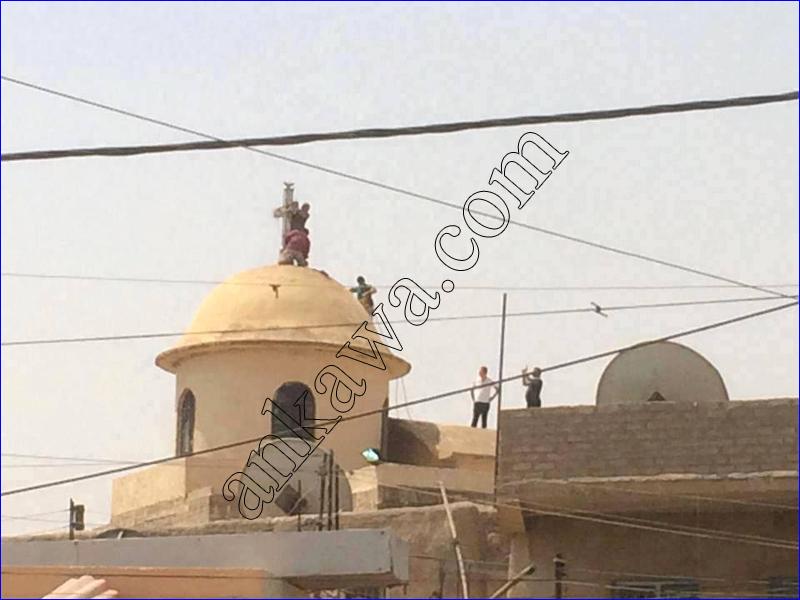 (AINA) -- On August 7 Assyrians fled from their villages in the Nineveh Plain for fear of ISIS. One of these villages, Telesqof, located north of Mosul was completely deserted. ISIS moved into the village, and all other villages, and began looting and plundering.
Two days ago Telesqof was liberated by Kurdish forces. Reporters and residents who returned to the town yesterday were shocked at the level of destruction they saw. Buildings were destroyed, there was rubble in the streets and most homes were looted.
ISIS had removed all crosses from churches and had written graffiti on walls, glorifying itself.
The Assyrians first replaced the crosses on the churches and then began to clean up their town
On August 6 ISIS pushed from Mosul north into the Nineveh Plain, the last stronghold of Assyrians in Iraq, which created fear and panic in the population, causing a massive exodus from Assyrian villages. 200,000 Assyrians fled from the Nineveh Plain and Baghdede, Bartella and Karamles, north to Dohuk and East to Ankawa and Arbel. Ankawa saw its population swell from 30,000 to 100,000.
See Timeline of ISIS in North Iraq.
Pictures of Telesqof.