August 18 Report on North Iraq -- Refugees At Great Risk
Posted 2014-08-18 08:00 GMT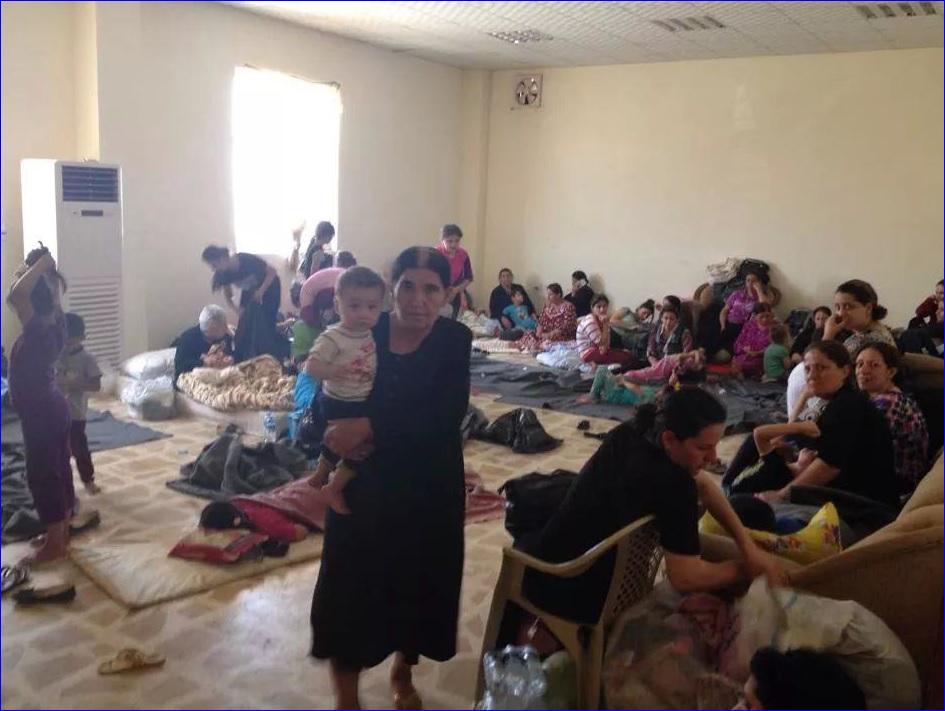 (AINA) -- The Hammurabi Human Rights Organization has issued its latest report, dated August 18, 2014, on the situation in North Iraq.
Yazidi refugees from Mount Sinjar and Assyrian refugees are still heading to the province of Dohuk and its outskirts, where there is no longer an area not inundated with refugees. The Dohuk province does not have the infrastructure to service the refugees, unlike Ankawa in Arbel, and the threat to the refugees from the lack of food, water and shelter is now critical.
International aid organizations are overwhelmed and cannot provide the required level of relief aid to refugees. There is also gross deficiency in the distribution of aid because of the lack of accurate data on the number refugees and their locations.
Military operations for clearing ISIS from the Nineveh Plain and Sinjar are slow, allowing ISIS to loot and plunder the abandoned homes and villages, as has occurred in Bartella, Telsqof, Bashiqa, Baghdede and other areas.
The Department of the Ministry of Displacement and Migration in Dohuk is overwhelmed, delaying the processing refugees for receiving of aid form the Iraqi government.
Large numbers refugees who are government employees have not been paid for months of June and July and do not have money to purchase basic daily necessities.
ISIS killed more than 200 Yazidi men in the village of Kojo, located in the south-east area of the Sinjar district, after the village was besieged for several days. They were given a choice to convert to Islam or be killed. More than 100 Yazidi woman were taken from the village.
Conditions in Mosul hospitals is deteriorating rapidly as ISIS imposes strict rules on female doctors, ordering them to be fully veiled, including the hands, which hampers their work when treating patients.
The conditions of the Assyrian and Yazidi refugees in Ankawa and other areas in the Kurdish region is desperate because of the acute lack of food, water and shelter. There is now great suffering, with refugees losing hope of returning to their homes and becoming depressed.
See all HHRO reports.
Translated from Arabic by AINA.