August 11 Report on the Situation in North Iraq; Threat of Cholera Outbreak
Posted 2014-08-12 00:18 GMT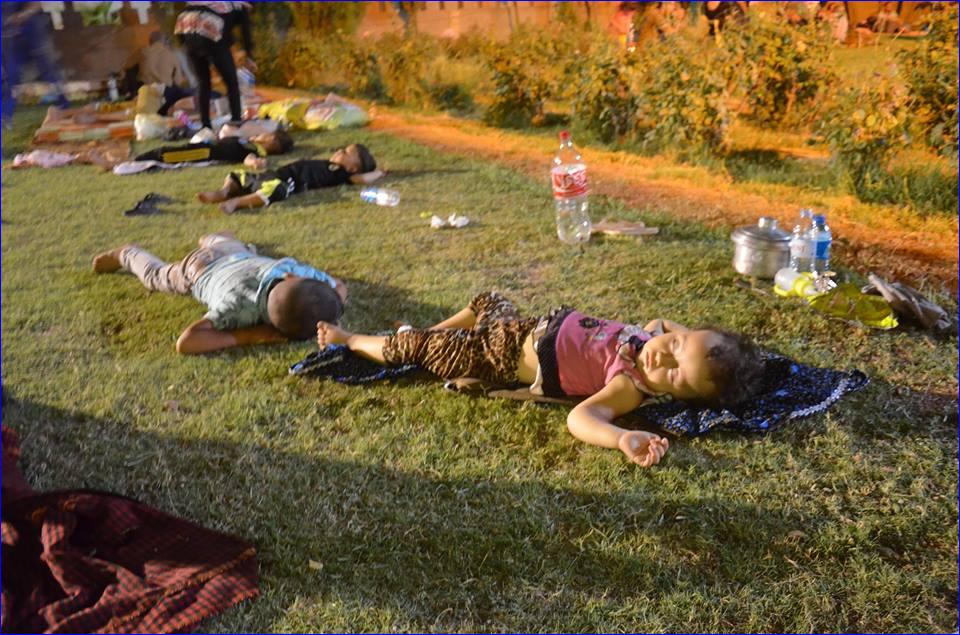 (AINA) -- The Hammurabi Human Rights Organization has issued its latest report, dated August 11, 2014, on the situation in North Iraq.
Mosul
ISIS ordered all families to obtain approval before burying their dead. Approval must be obtained from ISIS "princes" and burials must be in accordance with procedures specified by the "princes."
The city saw the remarkable appearance of completely veiled women accompanied by a male family member, and there has not been a sighting of any woman out alone even in markets or for other tasks.
The Nineveh Plain
The number of people who have left the areas of Baghdede and and the Nineveh Plain is nearly 200,000; they have fled to Arbel, Dohuk and Sulaymaniyah. Some have traveled to the Iraqi-Turkish border crossing of Port Ibrahim, hoping to leave their country.
There is no information on the fate of the families and individuals who remained in Baghdede, Tel Kepe, and Karemles. Verified reports indicate that ISIS gathered these families in the Tawheed mosque in Baghdede and ordered them to convert, pay jizya or be killed.
ISIS is providing gasoline for a number of families to facilitate their flight. This has occurred in several towns and villages.
According verified reports, there are Yazidis still in flight, walking in forests and barren lands, hoping to meet officials from the offices of the United Nations.
Reliable sources report that the number of women who have been kidnapped by ISIS is increasing on a daily basis, and there are armed women with ISIS whose duty is to inspect the faces of the girls and women and select and isolate the beautiful ones to sell them or forcibly marry them to the ISIS fighters.
General Condition of Refugees
The situation of the refugees is past critical and is now a humanitarian crisis. Aid must be delivered immediately to prevent thousands of deaths. According to an Iraqi General, 70% of the Yazidis on Mount Sinjar are dead.
Water is the most critical component, as there is not enough for the needs of the tens of thousands of refugees, who have already begun using unpurified, stagnant and dirty water. The threat of a cholera outbreak now looms large on the refugees.
While the bulk of the refugees in Dohuk and Ankawa (Arbel) are Assyrian Christians, there are a great number of Yazidis, Turkmen and Shabaks as well.
ISIS "Amnesty" Offer
Assyrian Leaders dismissed an offer of "amnesty" by ISIS, which it made to the few Assyrians who had remained in Mosul and Baghdede. ISIS asked these Assyrians to tell their Christian friends and relatives that ISIS has "pardoned" the Christians and they may return to their homes without fear.
Calling the offer "preposterous," Assyrian leaders asked how such an amnesty can be issued to Iraqi citizens who are guiltless and faultless, saying that amnesty is usually issued for criminals and outlaws and not for law-abiding citizens. The leaders demanded that ISIS admit to committing gruesome crimes against humanity against Assyrians, Yazidis, Turkmen and Shabaks.
See all HHRO reports.
Translated from Arabic by AINA.