Assyrians Fleeing As ISIS Approaches Assyrian Villages in the Nineveh Plain
Posted 2014-08-04 20:24 GMT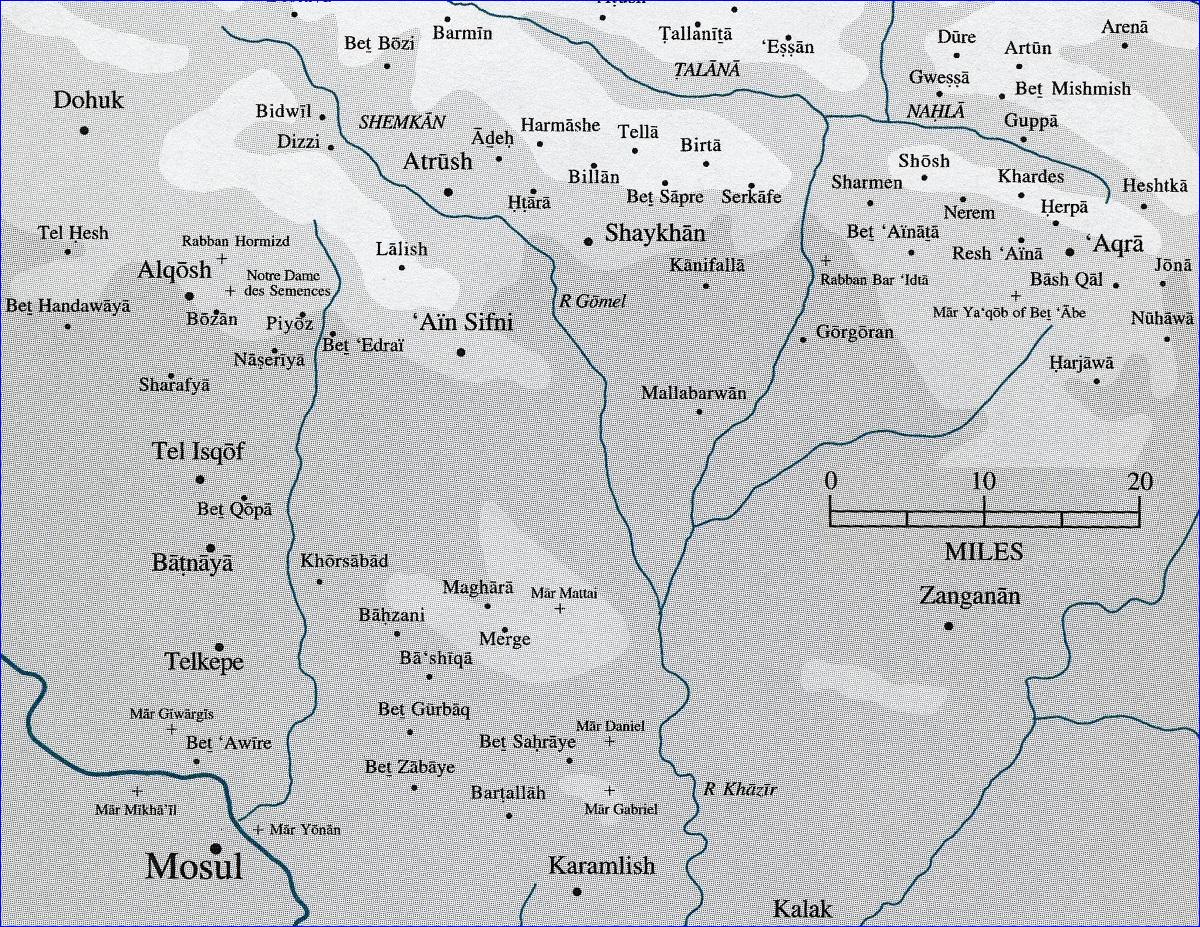 (AINA) -- A video posted on facebook shows a long column of cars of Assyrians driving north to escape from ISIS fighters, who have now entered the Nineveh plain and are approaching Assyrian villages north of Mosul.
Yesterday ISIS entered the village of Tel Kepe (AINA 2014-08-04). Immediately thereafter Assyrians began fleeing from the village of Batnaya, 8 miles to the north.
Here is the transcript of the video (which is in Assyrian):
We are here in the car driving to the village of Sharafia.

There are here in all these cars people who are fleeing from near the village Telesqof and surrounding areas, all the people are fleeing because the fighters of Da'ish [Islamic State] have reached near there.

You see [in] all these cars people that are fleeing, going to the areas near Dohuk.

See all these people who are fleeing -- see the extent of these cars.

See all these people fleeing because we heard the fighters of Da'ish have reached near Telesqof, the village of Telesqof.

God help all of these people.

So if happens that they [IS] take Telesqof, they will also reach Alqosh.

See here on the left, that is Alqosh, it's not that far. This is Alqosh, on the left.

And here on the right, where all the people are fleeing, some from Telesoqof, some from around Telesqof, they are all fleeing, going up [north] to save their lives.