Assyrian Genocide Monument in Australia Vandalized Again
Posted 2012-04-06 07:25 GMT
(AINA) -- The Assyrian genocide monument in Fairfield, Australia was vandalized on Thursday. The dedication plaque was damaged and must be replaced.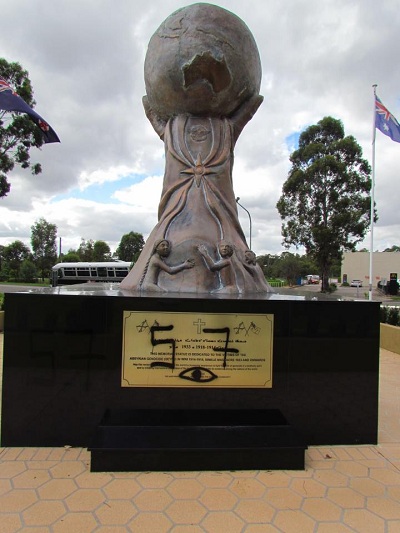 The vandalism of April 5, 2012
This is the second time the monument has been vandalized. The monument was defaced on August 20, 2010, two weeks after its erection on Assyrian Martyrs Day, August 7, 2010.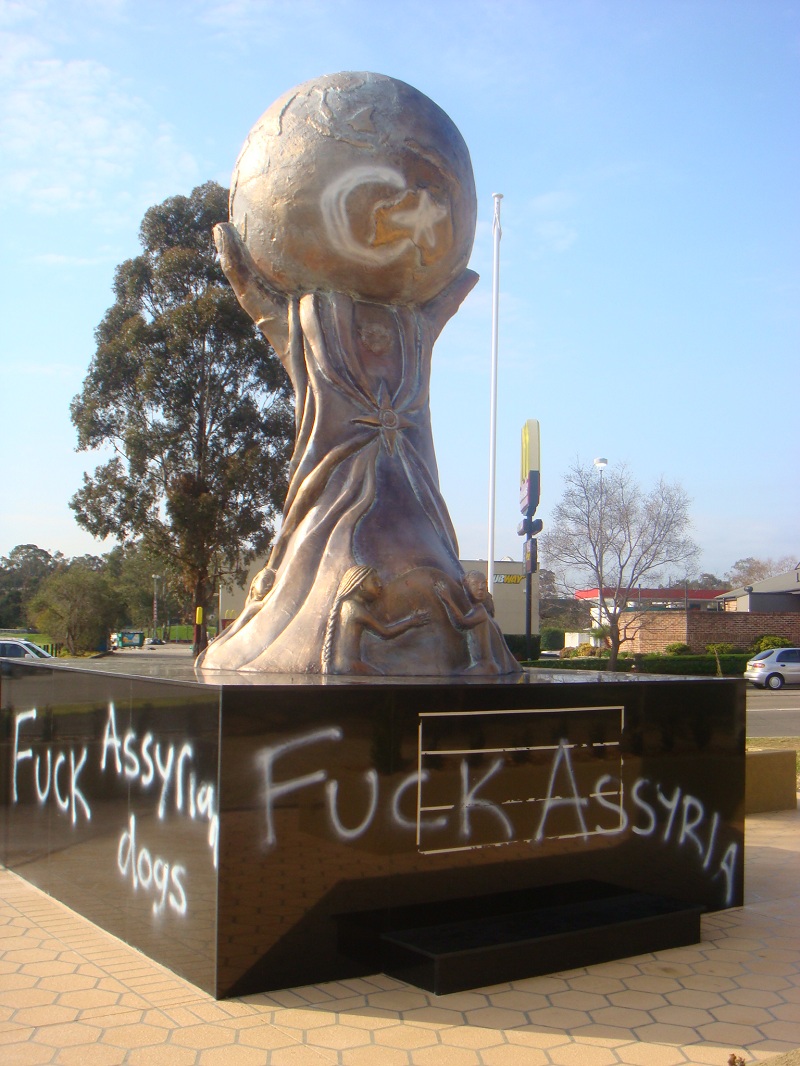 The vandalism of August 30, 2010
The Turkish community in Fairfield strongly opposed the monument before it was erected.
The monument is dedicated to the 750,000 Assyrians that were killed by Turks in World War One, between 1915 and 1918, as well as Assyrian martyrs from other periods.