Turkey Objects to Assyrian Genocide Monument in Australia
Posted 2009-12-06 20:56 GMT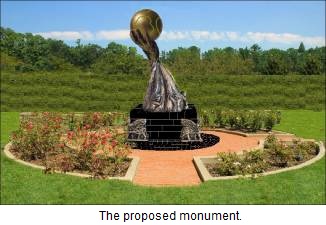 Fairfield, Australia (AINA) -- A proposed Assyrian genocide monument has drawn the Turkish government into the debate. The monument, proposed to the NSW Parliament by MP Ninos Khoshaba, would honor the Assyrian victims of genocide in the 20th century, particularly the Turkish genocide of Assyrians in World War One, in which 750,000 (75%) Assyrians were killed between 1915 and 1918, as well as Armenians and Greeks, and the massacre of 3000 Assyrians in Simmele, Iraq in August, 1933.
Read the official monument proposal here.
Turkey's Consul General in Australia, Mr. Renan Sekeroglu, has expressed opposition to the erection of the monument and denied the genocide of Assyrians in World War One. Mr. Sekeroglu conceded there were "tragedies" on "both" sides during that period. Speaking to SBS Radio, Mr. Sekeroglu said "I am afraid that if such proposals bear fruit then it will create a climate of hostility and it will also contradict the environment of historically friendly relations between Turkey and Australia". Mr. Sekeroglu said he will lodge an objection to the proposed genocide monument with the Fairfield Council.
A spokesman for the Fairfield Council said the Council is "...taking into consideration all angles before making a decision on the 4.5 meters sculpture that looks like a hand holding up the globe." The Council will vote on the monument on December 15.