Semiramis, the Real and Legendary Assyrian Queen
Posted 2020-05-03 02:30 GMT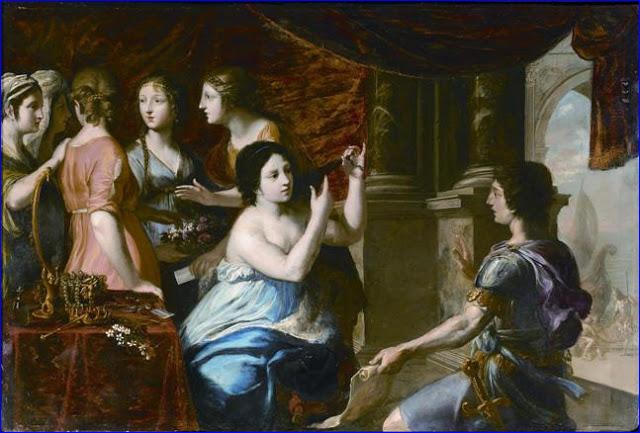 (AINA) -- The Assyrian king Shamshi-Adad V (823-811 B.C.) was married to none other than the famous and infamous Assyrian queen Semiramis (Sammurammat or Shamiram), whom so many Assyrian woman are named after today. There is a stele about her, it says:
Stele of Sammurammat
Queen of Shamshi-Adad
King of all, king of Ashur
mother of Adad-nerari
King of all, king of Ashur
Daughter-in-law [kalta] of Shalmaneser
King of the four regions
When Shamshi-Adad died in 811 B.C. Semiramis became the queen of the largest empire in the world, and she ruled until 806 B.C., when her son ascended to the throne.
Semiramis was known throughout the medieval and classical world and gained legendary and mythical status. Dante includes her in his epic poem Inferno, where she is unjustifiably placed in the circle of lust. Dante says,
She is Semiramis of whom we read
That she succeeded Ninus, and was his spouse;
She held the land which now the Sultan rules.
Semiramis was portrayed by the greatest painters of Europe. The following is a collection of those paintings.