Saint Jacques of Assyria
Posted 2018-12-04 00:26 GMT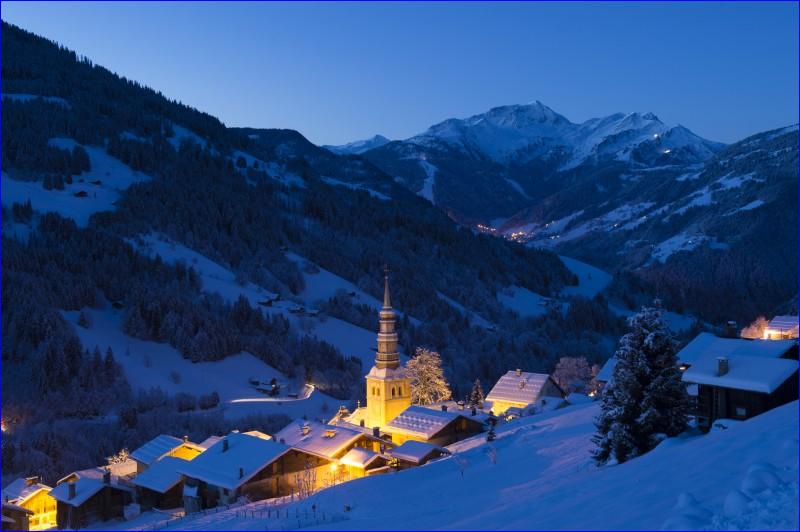 France -- In the heart of the Beaufortain, at 1100 meters above sea level, the Saint-Jacques of Assyria church is one of the most famous places in the Savoyard Baroque art scene. Built between 1666 and 1672, it has a rich decoration. The bulbous bell tower, typical of Alpine Baroque art, is one of the most majestic and elaborate in the region. Located in the village center of Hauteluce (Savoie), the church of Saint Jacques of Assyrie tells the life of the town especially through its stained glass, paintings.
It is dedicated to Saint Jacques of Assyria, first evangelizer and first archbishop of Tarentaise. The entrance is under a horseshoe-shaped platform, very characteristic of Beaufortain. Beneath the triumphal arch is a beam of glory. The chair to preach, stained walnut, dates from the early 18th century. Four characters carved in high relief occupy the panels of the hexagonal tank. They are grouped two by two: Saint Peter (keys) and Saint Paul (sword); Saint James the Apostle and Saint James of Assyria. The movement in the attitudes evokes the particular and expressive style of the Savoyard sculptor Jacques Clérant
The Bell Tower
The church is flanked to the north of the choir with a monumental 55-meter high bulbous bell tower. Shaved in the Revolution (1794), it was rebuilt in the 19th century. Above an imperial roof, two small octagonal blind bodies are superimposed, a bulb, a tapered arrow, and a ball supporting a cross and a rooster.
The bell tower and the facade are decorated with a 19th century trompe-l'œil decoration, with corner chains and paired false stones. She wears a fake sundial that signifies time passing and approaches death: a clock without needles, death with a scythe, the leopard symbolizing eternity, the snake sin, and the funerary stele the last end.