Assyrian Water Balloons
Posted 2018-07-09 22:02 GMT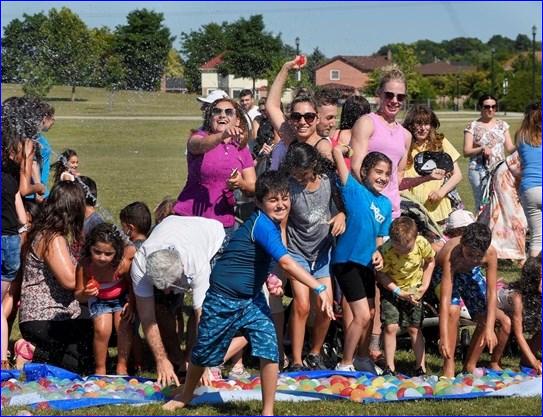 Hamilton, Canada -- The highlight of the Bet Nahrain Assyrian Heritage Centre's third annual Assyrian Water Festival of Nusardil at T.B. McQuesten Park was a massive water balloon fight using 15,000 water balloons.
The event was open to the public.
Its roots date to the Assyrian tradition of celebrating crops with water and later with the introduction of Christianity of baptism.