The Greatest King You've Never Heard of
By Robert Dex
Posted 2018-06-19 20:11 GMT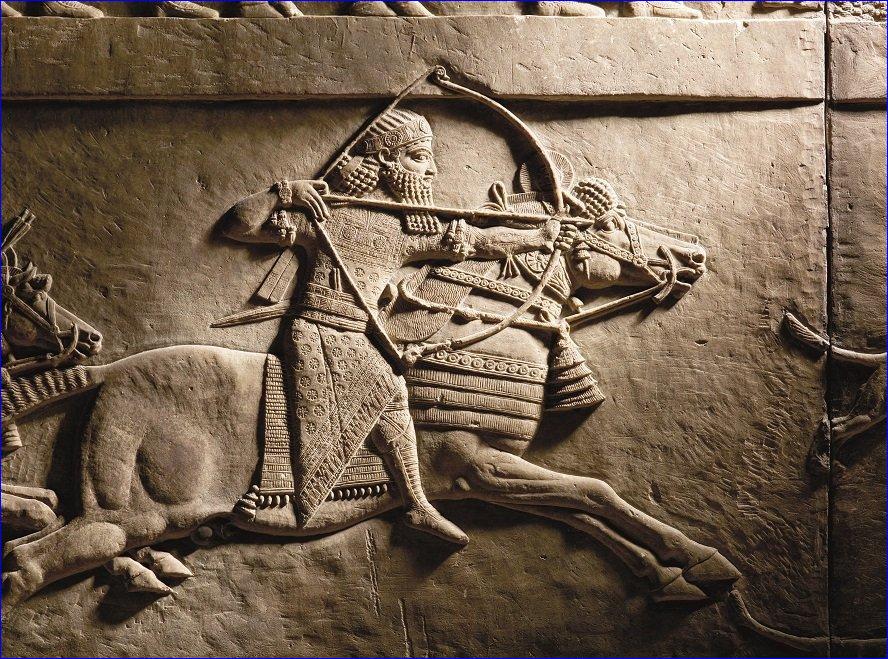 The story of the "greatest king you've never heard" of will be told in a new exhibition that recreates an ancient civilisation whose remains were targeted by Islamic State.
Assyria was governed by King Ashurbanipal whose seventh century BC capital Nineveh, in Mosul, modern-day Iraq, was the centre of an empire stretching from Egypt and Iran to Turkey. The place has been a battle field for much of the past 15 years and statues, sculptures and buildings, including a set of gates guarding the ancient city, were plundered and destroyed by militants in 2014.
Related: Brief History of Assyrians
Related: Assyrians: Frequently Asked Questions
Curator Gareth Brereton said he hoped the British Museum exhibition would shed light on what has been "a terrible time for Iraqi cultural history".Mr Brereton said: "Sites have been bulldozed and dynamited, it has been awful."
The exhibition, called I am Ashurbanipal: king of the world, king of Assyria, features more than 200 objects including huge stone sculptures, a large collection of cuneiform documents, wall paintings and carved ivory furniture -- many of which were found on archealogical sites since ransacked by Islamic State.
READ MORE A complete guide to London's best museums There will also be a recreation of the king's library which was thought lost for hundreds of years after the city was destroyed by invaders around 627BC.
Mr Brereton continued: "The city was sacked after his death when the empire fell apart, and his library was burnt down. But because it was all on clay tablets, burning them actually preserved the documents so we are able to tell so much of the story."
The exhibition will also highlight the work of the Iraq Emergency Heritage Management Training Scheme which oversees the training of Iraqi archaeologists with the aim of saving threatened sites.
Mr Brereton added: "This autumn, the British Museum will reveal the history of Ashurbanipal, the greatest king you've never heard of.
"We hope many visitors will discover the stories of ancient Assyria and Ashurbanipal for the very first time, and experience the splendour of his palace at Nineveh and the impact of the Assyrian empire.
"As present day Iraq looks to recover the history of damaged sites at Nineveh and Nimrud, this exhibition allows us to appreciate and relive the great achievements of an ancient world and celebrate its legacy."