The Assyrian Monastery in Iraq
Posted 2018-04-26 14:23 GMT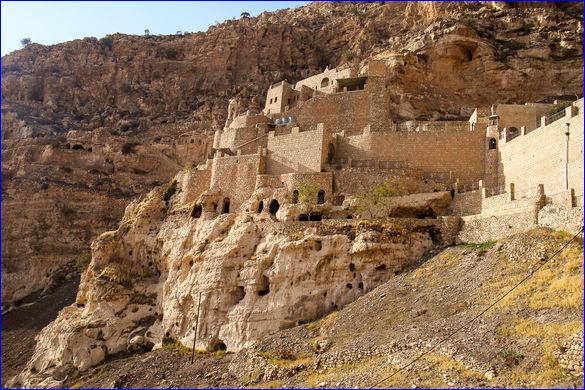 Sitting at the end of a long, winding road is a nearly 1,400-year-old monastery carved from the rocks that somewhat resembles an ampitheater.
Rabban Mar Hormizd founded the monastery named after him in 640 CE. Centuries later, it became one of the holiest sites for Chaldean Christians.
Yohannan Sulaqa, the first Patriarch of this Christian church, was abbot of Hormizd Monastery. His ascension as the head of the patriarchate in 1552 marked the schism between the Holy See of Rome and the Church of the East, which eventually became the Chaldean Christian Church.
From then until the reunion of the Chaldean Christian Church and the Holy See of Rome in the 19th century, Hormizd Monastery served as the residence of the patriarchs of this denomination. Though an important religious site, it soon fell into decline.
In the mid-1700s, a slew of of attacks from Kurdish forces rendered the site all but abandoned. In 1828, its library, which was stocked with precious Syriac manuscripts, was looted and damaged. A new monastery was rebuilt in 1859 with the intention of improving its safety from attackers.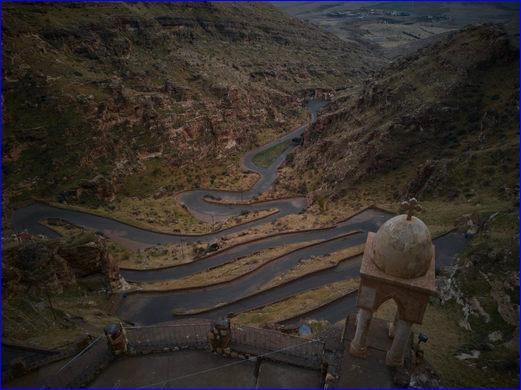 The old sanctuary still remains an important, historic site for Chaldean Christian worship. However, its proximity to Mosul and the political upheaval that the region has experienced in the past decade have created an unstable environment in which the future of the monastery is by no means certain.