New Light on Ancient Epics
By Deborah Blackwell
Posted 2018-02-14 21:27 GMT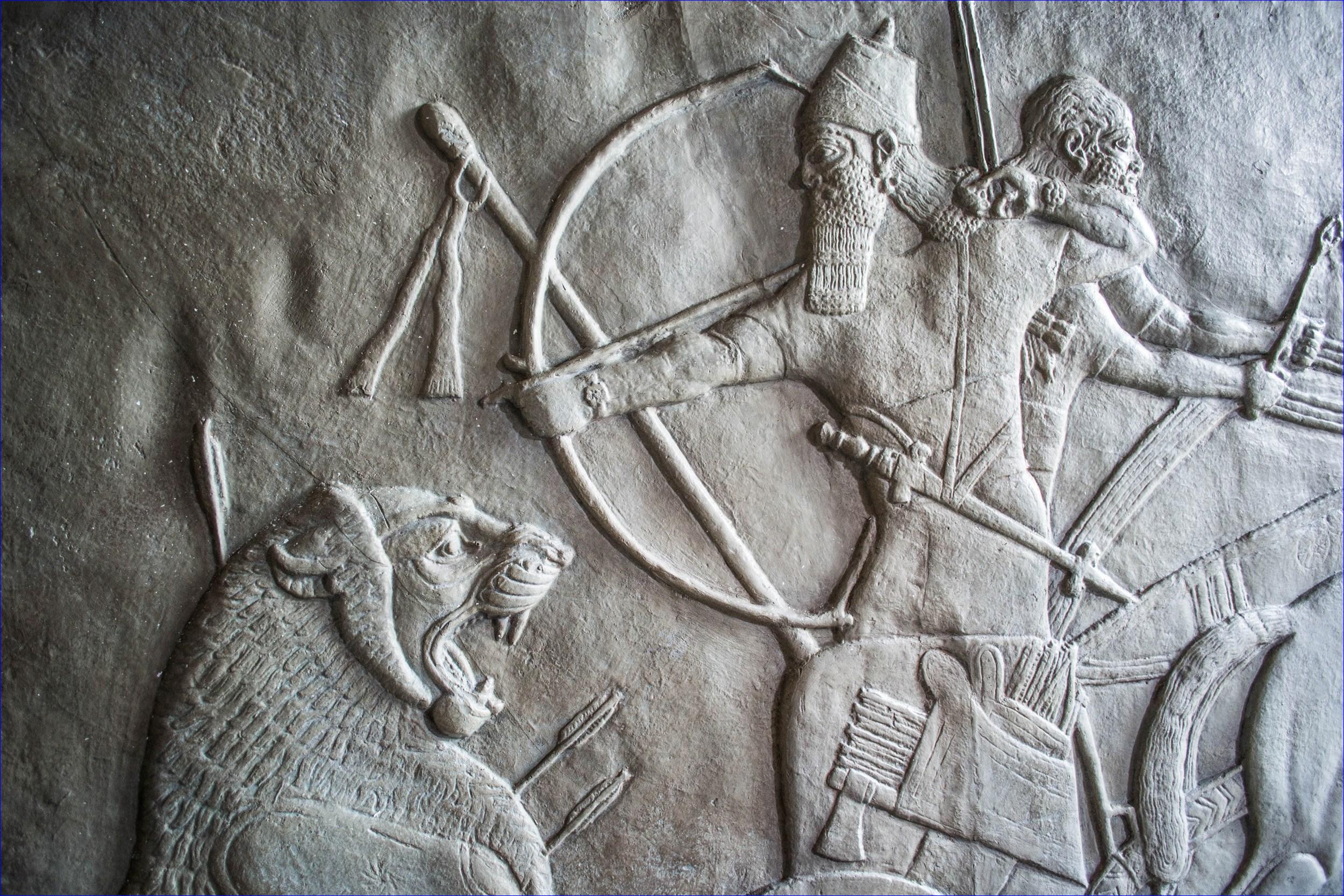 In the earliest days of civilization, walls told stories. Spreading for miles on the distant and now ghostly palaces of Mesopotamia, bas-reliefs narrated epic tales of kings wielding power through war and ritual.
At the Harvard Semitic Museum, part of the Harvard Museums of Science & Culture, the writings on the wall are being read again.
"From Stone to Silicone" -- the only exhibit of its kind in North America, according to Adam Aja, assistant curator of collections at the museum -- was five years in the making. The show features striking silicone replicas of millennia-old reliefs from majestic Assyrian palaces in Nimrud and Nineveh (present-day Iraq).
"We have an incredible collection here that really emphasizes the art and empire of ancient Mesopotamia," Aja said. "It's a connection to a culture that is tremendously important."
The exhibit expands on the vision of the museum's first curator, David Gordon Lyon, to thoroughly explore the many cultures of the ancient Near East. The newly renovated atrium gallery on the third floor of the 1903 building was completely redesigned to serve as a permanent setting against which to display the art and culture of Mesopotamia.
"We put so much hard work into the planning of all this, including an entirely new floor, remarkable color scheme, and state-of-the-art lighting," said Peter Der Manuelian, director of the Harvard Semitic Museum. "With the architectural details, the curved ceiling, and magnificent skylight, it is the grandest gallery -- a dynamic, beautiful, and exciting space."
The renovation allows the museum to showcase and preserve the history, religion, culture, art, and language of Assyria in a gallery that blends important artifacts with immersive technology.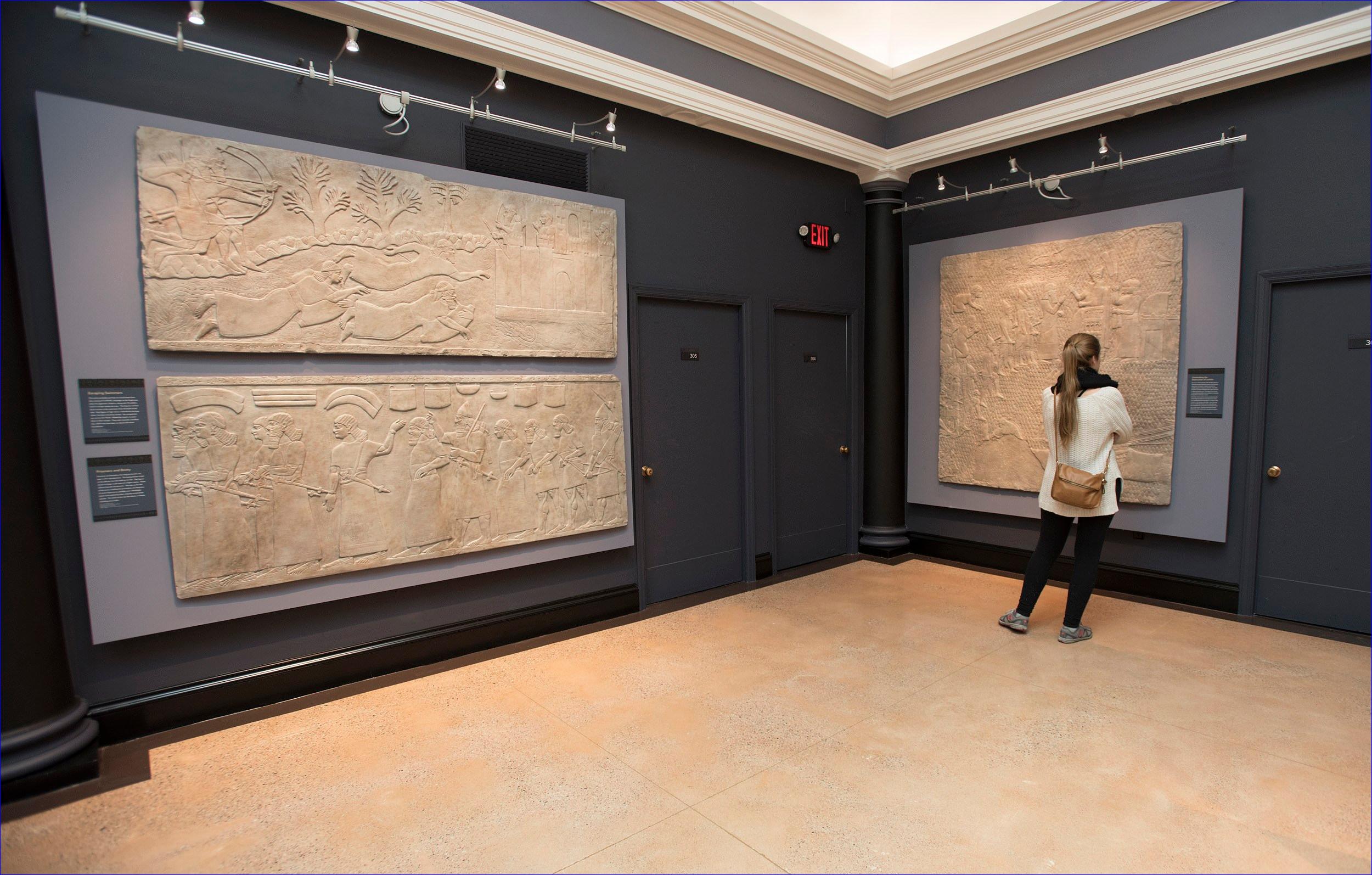 The project began with the resurrection and re-creation of plaster-cast reliefs that Lyon secured a century ago from three European museums. Displayed for years at the Harvard Semitic Museum and used as teaching tools, they were the virtual reality of their day.
"Casts still have stories to tell now, even in our virtual world," Aja said. "This show focuses on the production of casts, their use, their historical significance, and the lessons they can teach us."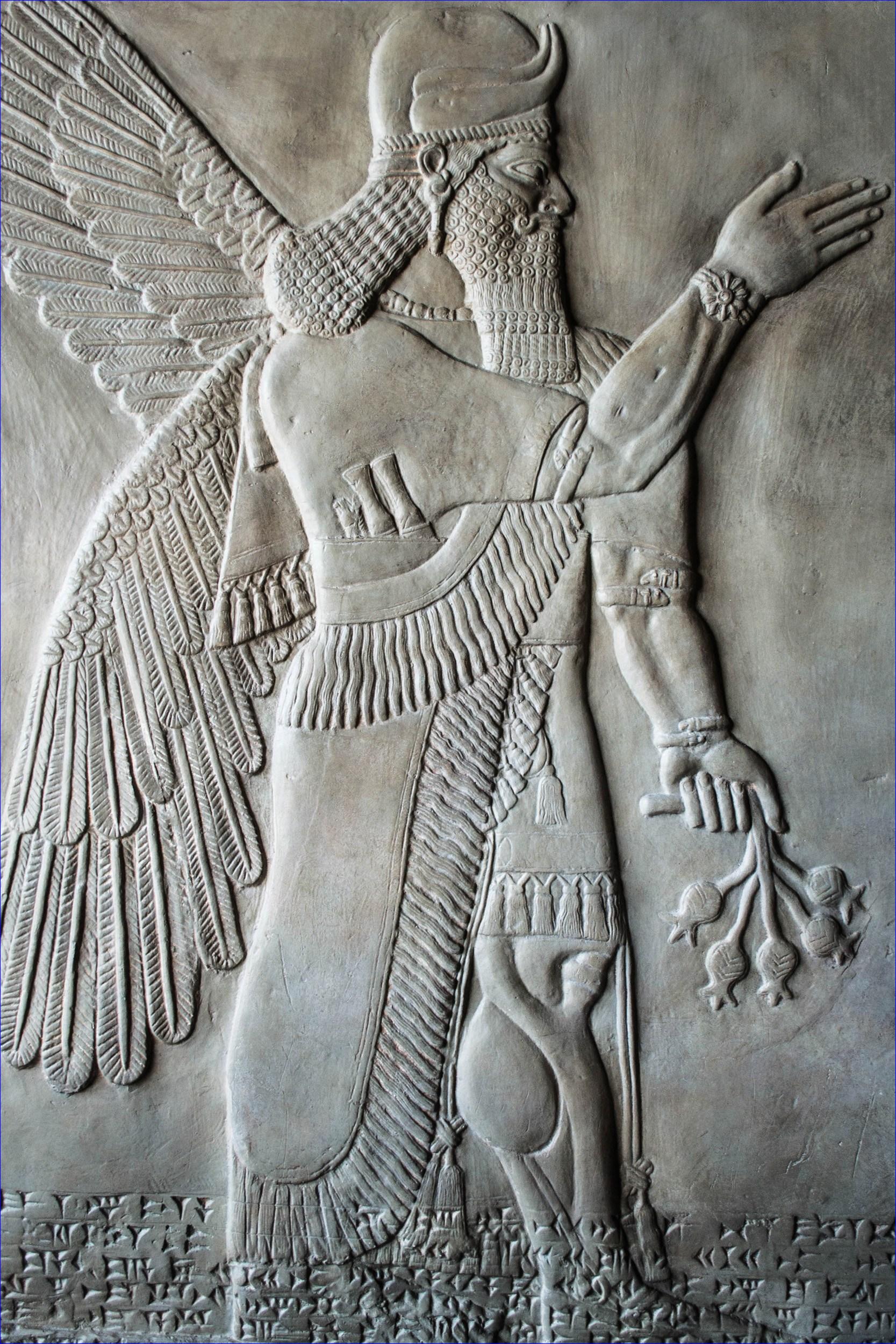 Aja developed an innovative technique using a silicone and resin formula to re-create the reliefs. He also wanted to involve students, offering them an opportunity to "touch" Assyrian culture.
To recast the palace reliefs, Aja worked with Gojko Barjamovic, senior lecturer on Assyriology and director of undergraduate studies in the Department of Near Eastern Languages & Civilizations, and students in "Ancient Near East 103: Ancient Lives" over a period of three years.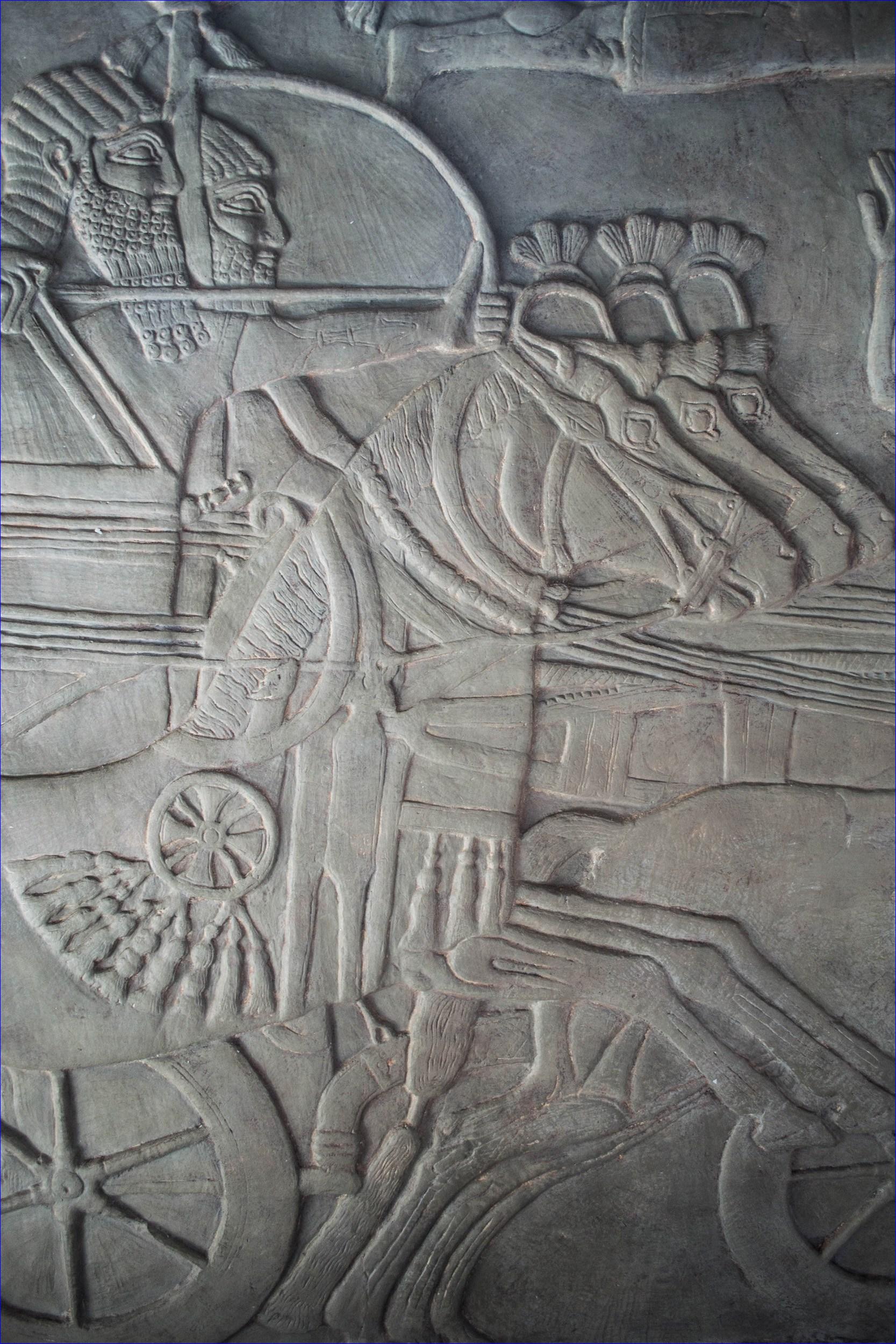 "Teaching with 3-D objects rather than images gives you a completely different perspective and provides students with tangibility that they lack otherwise, especially when dealing with something as abstract as the deep past," said Barjamovic, whose students learn how to read the now-extinct Akkadian language of the reliefs, depicted in different dialects spanning more than 1,000 years.
Using special characters and pictorial text, the reliefs describe King Ashurnasirpal of Assyria engaging in epic battles, speaking to the people of his empire, hunting lions, and boasting of his accomplishments. There are stories about soldiers and prisoners, as well as narratives of lavish celebrations with music and libation.
The reliefs can be less than a foot, or more than 12 feet tall. While some are free-standing, others stretch up to 14 feet long.
The task of painting casts to resemble their ancient counterparts was appealing to Sarah Milton, a former Aja student with experience in art conservation. Milton is now collections and exhibition manager at the Rockport Art Association and Museum, and is familiar with large-scale projects such as mural painting and restoration of hand-painted theater curtains.
"I understand materials, and how to make things look and feel real," she said. "There are so many levels to consider, from creating the molds to working with space, size, temperature control, light control, and even determining the type of paint that will hold on resin casts. I was so excited just to get my hands dirty, work three-dimensionally, and reach a level that goes beyond expectations."
Preserving ancient relics is not a simple task. Antiquities are under threat from the effects of climate, and both natural and man-made disasters, Der Manuelian noted.
"It doesn't make things easier when you have extremist groups who see these as a threat to their belief system," he said. "So now on top of all of those other concerns, we have people in some parts of the world actively trying to destroy them, which adds to the sense of urgency of fabricating to help tell the story. These are not just copies, but a contribution to the survival of these ancient cultures."
Barjamovic said when the ancient palaces were excavated, some artifacts were dismantled, some were destroyed, and others were taken to European museums -- museums in Berlin, Paris, London, and Baghdad now hold the only original Mesopotamian reliefs -- so providing access to these objects in new and different ways is valuable.
"We actually have a much better chance of engaging with these objects here than if we went to London to see the originals," he said. "We can look at these reliefs from different periods and reigns, cities, and palaces, all in one room, which you can't do anywhere else."
Philip Katz, a Ph.D. student in Classics at New York University, visited "From Stone to Silicone" while in Boston for a conference. He frequently works with casts of ancient sculptures and said the actual process of making the casts is rarely highlighted.
"We treat casts as a facsimile, which allows us to access other material," he said. "These look completely authentic, so it's interesting to have this entirely different impression, and approach casts as objects, with a history unto themselves."