The Sneaker Speaker
By Jared Rogers
Posted 2017-12-30 17:26 GMT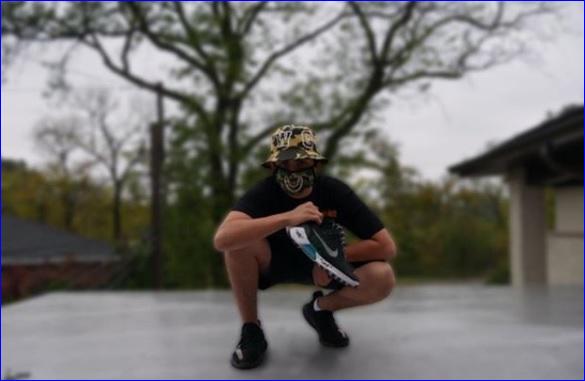 At a time when Bitcoin is the word on everyone's tongue, young entrepreneurs are pouncing on every online opportunity for business growth. Youth entrepreneurship is on the rise, with the majority of business owners coming from a self-taught background. With colleges scrambling to establish entrepreneurship programs and departments, more and more young people are taking their business education into their own hands through real life experience.
Meet Christopher Kelaita. At just 15 years old, he's better known to his friends and high-profile clientele as 'The Sneaker Speaker.' Kelaita embodies the spirit of young entrepreneurship, employing a relentless work ethic, diligence, and talent to bring his dreams to life. Even as he takes a moment to reflect on his path to becoming a successful reseller, he is hard at work launching a full-scale sneaker storefront in the heart of his hometown, to be called Sneakerbox Chicago.
"My first official business was Shu.dxb, which would sell coveted sneakers to high-profile people all across Dubai," recalls Kelaita, who would go on to sell Shu.dxb in 2016 in order to focus full-time on the development of his passion project. Always decked out in the latest from BAPE, Supreme and, of course, a fresh pair of his favorites (the Hyper Adapt 1.0), few who meet the enthusiastic and ever humble Kelaita know they are in the presence of such young success until they truly get to know him. Like many successful entrepreneurs, "I've never been what most would call "book smart," he says. "From a young age I was always drawn to the idea of entrepreneurship. Once I began to see a bit of success, I realized straight A's aren't everything."
In recent times, entrepreneurship has become an increasingly popular way for unconventionally intelligent young people to find success on their own terms, no matter their age. It takes vision that might not translate in an office job or retail, two of the most common jobs occupied by younger generations. Moreover, it allows for a more direct channel for people to pursue their specific passions - and move into new areas as those interests expand. However, this freedom can often be a double edged sword, as many entrepreneurs struggle with self discipline in the face of minimal (or no) supervision.
"My father would always say, 'life isn't easy - deal with it,' whenever I wanted to take a shortcut, which was quite often," Kelaita says. He learned quickly that shortcuts weren't the answer.
After a year of hard work building his new brand and an impressive social media following, he felt comfortable pulling the trigger on his lifelong dream of owning a storefront. With a roster featuring some of the greatest designers in sneaker history, including visionary Jason Mayden (Air Jordan XVII Mule, Air Jordan XIX, Air Monarch) and legendary Ken Link (Lebron II-VI, Kobe 1 and 2) it's easy to see why he couldn't resist the attraction of Chicago's vibrant sneaker culture - and why he's selected it as the ideal location for his flagship sneaker store. He also expresses a great interest in Bitcoin and all cryptocurrency, as his next business avenue.
Kelaita's spirit and hustle reflect so much of what the next generation of business powerhouses swear by: vision, patience, hard work, and execution. We expect to see great things from him, and from our nation of young entrepreneurs, in 2018 and beyond.