The Lock and Key: From Assyria to Now
Posted 2017-10-27 22:51 GMT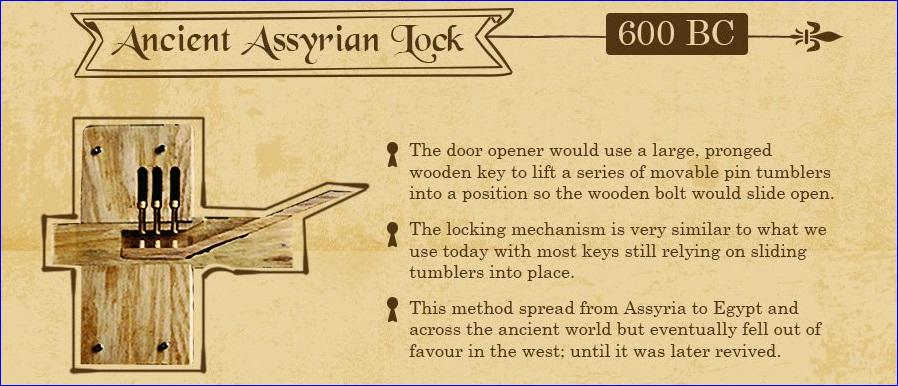 As you read this sentence, you almost certainly have a small, grooved slab of metal somewhere on your person. You used it to lock your front door this morning; you'll use it to get back into your place tonight.
Related: Brief History of Assyrians
Related: Assyrians: Frequently Asked Questions
Let's look at the development of keys from the beginning of time to the present day.