Get Soaked At Assyrian Water Festival
By Gord Bowes
Posted 2017-07-04 17:15 GMT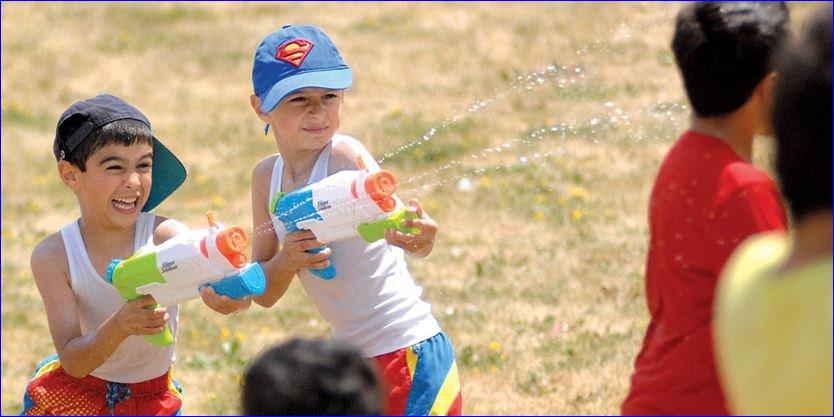 The stories of Hamilton's Assyrian community will be on display during this year's festival of Nusardil.
They will adorn a replica of the Ishtar Gate, part of the Walls of Babylon and part of the original Seven Wonders of the World.
It won't be the size of the original -- which stands 14 metres high and 30 metres wide -- but the archway will be big enough to walk through, says Thomas Rayes, one of the interns at the Bet Nahrian Assyrian Heritage Centre who is helping to organize this year's festival.
"We're going to have 150 stories of Assyrians and why they came to Canada, what they like about Canada and how they came to Canada," says Rayes.
The Assyrian festival of Nusardil will take place at T.B McQuesten Park on July 23 from noon until 7 p.m.
Nusardil is an ancient Assyrian festival that dates back thousands of years and has its roots in agriculture and religion. Water is a key element as the Assyrian kings would traditionally sprinkle holy water on people and crops during the hot summer months as a blessing.
The tradition was later adopted by the ancient Assyrian Christian church and is representative of baptismal rites.
This year's festival will feature new this year live music, traditional dancing, games, vendors and community displays.
It will also feature Hamilton's biggest balloon fight around 3 p.m.
T.B. McQuesten Park is located on Upper Wentworth Street near the Lincoln Alexander Parkway.