Assyrian Journalist Betrayed By the Indifference of the West Over Syria
Posted 2018-10-26 22:26 GMT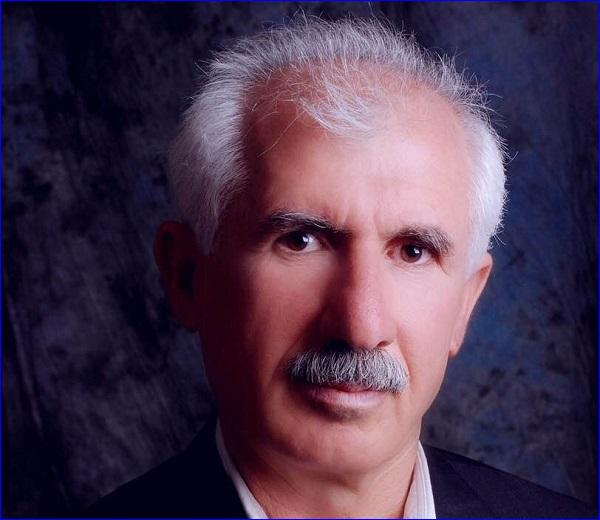 Hasakah, Syria -- Souleman Yusph, a Christian journalist and researcher specialising in minority issues, hails from Qamishli, a town in the Kurdish-controlled north-eastern region of Syria. He spoke to AsiaNews about his disappointment vis-à-vis the indifference of the West, especially the United States, who could exert pressure to defend Christians in Syria but instead shows that it does not care about them and their future. He also expressed fear of ending up again in the crosshairs of Kurdish authorities and their Christian ally, which arrested and held him for several days, torturing him, only because he had reported on abuses and violations.
Released after a few days of detention, during which he came to realise the value and importance of personal and other freedoms, he is highly critical of a nation and a people who have become used to the role of victims of "tyranny, suppression and rejection of others". Yet, he plans to "continue to write" and account for any abuse or violation against Christians, starting precisely from the threatened closure of schools in the Kurdish-controlled areas.
What follows is an interview he gave AsiaNews:
Who is behind your arrest and did you fear for your life?
I was arrested by members of Sutoro, the Syriac Security Office, the police force of the Syrian Union Party (SUP), which joined the so-called Democratic Federation of Northern Syria (Syrian Kurdistan) in the Jazeera region. The agents stormed my home as if they were raiding a terrorist den. They searched the house and confiscated computers, mobile phones, compact discs and USB sticks. They gagged me and drove me 200 km away from Qamishli, my hometown, to one of the Syriac Military Forces training camps, armed by the SUP. They handcuffed me, tortured me a bit with an electric stick. The room was warm and poorly ventilated. I spent the first night with bugs as my only companions, isolated from the outer world. I felt persecuted and humiliated just for expressing my thoughts. In my cell, I understood the value of freedom.
On what basis were you detained?
I was arrested on charges that I deliberately offended their party, the Syrian Union, in my writings and that I was driven by other parties to do so. I firmly denied the allegations during the interrogation. All I wrote comes under the framework of freedom opinion and expression about the positions and practices of the SUP regarding critical issues concerning issues that touch the Assyrian people, such as Assyrian schools in the Jazeera region.
Did you fear for your life? What did you think about during captivity?
I did live in real horror when they pulled me out of the car into the detention centre, when I was given electric shocks, when I was accused of forming terrorist groups and dealing ties with Daesh (Islamic State), and when they threatened to kill me. At those moments I felt my life was near its end.
I had many terrible thoughts. I thought about my family, their suffering and the panic they must have felt when the militiamen attacked my house, their anxiety over my fate. My detention by Christian Syriac militia, part of the Kurdish authority, made me realise that the problem is not the Syrian regime that has governed the country for decades, but a question rooted in the Syrian mindset, of people born and raised in a culture of tyranny, suppression and rejection of others.
Were you afraid that your work could put you in danger?
As a long-time opponent of the Syrian regime, I expected the regime's security forces in Qamishli to raid my house and detain me. I would never have expected, however, to be detained by an Assyrian Syriac Christian party, which is supposed to back and protect Assyrian activists and dissidents.
Will you continue your job as before or are you afraid of new attacks?
For sure, I will continue [to write] the way I used to before my arrest. I will write to speak out regarding nationalist and national issues that matter to us as Assyrians and as Syrians, without offending any party or authority. The solidarity campaigns during my detention have exceeded all my expectations, strengthened my self-confidence and provided me with even greater moral strength and motivation to write.
What is the situation of schools and Christians in the Kurdish areas?
Schools are threatened with closure. They are between the rock of Syria's Arabist regime and the hard place of the Kurdish authority. The Kurds are trying to impose their curriculum, unrecognised by any international or local authority, by force in all schools under their control. On the other hand, the regime threatens to withdraw the license from schools that do not use the curriculum of the Syrian Ministry of Education.
I don't claim that that Kurdish authorities wants to drive Assyrians and Christians (and non-Christians) out of the areas under their control. However, some of their wrong policies and practices encourage Christians (and others) to leave. The future of Assyrian schools, the future of Assyrians and all the Christians in these regions is conditioned by developments in the Syrian crisis and the nature of the solutions that will be adopted.
Do you feel abandoned by the international community and by the West in particular?
The Kurdish-controlled Jazeera region of Syria is an area under American influence. The Americans can pressure and ask their Kurdish partners to spare Assyrians and Christians the conflicts and not harm their private schools. However, the Americans have not done so because they don't care about Assyrians and Christians and their future.
The Christians of Syria, and of the East in general, have long been disappointed by the behaviour of the West and the international community. The response to the plight of Christians in Syria should not be limited to some humanitarian aid. The question is to be or not to be. Christians need those who can guarantee their security and protection.