New Iraq Parliament Holds First Session Despite Political Divisions
Posted 2018-09-03 20:34 GMT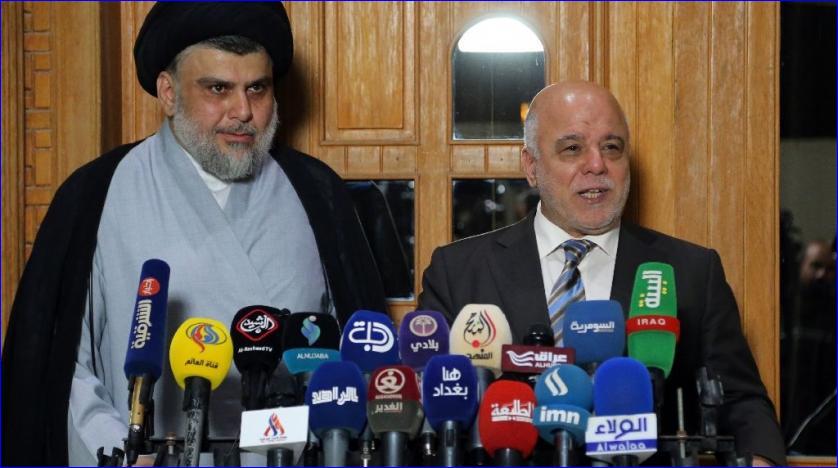 The newly-elected Iraqi parliament convened its first session on Monday despite political divisions that saw rival camps claim to have secured the largest bloc at the legislature.
The largest bloc holds sway over naming a new prime minister, who will be tasked with forming a new government.
The new parliament faces the twin tasks of rebuilding the north of the country following the war against the ISIS terrorist group, while rehabilitating services to the south, where severe water and electricity shortages have fueled protests.
"We must focus in the next stage on reconstruction, services, and providing jobs. It is the time for economic reforms and expanding our security achievements," said caretaker Prime Minister Haidar al-Abadi in an address to the 329-seat parliament.
Speaking at the session, President Fuad Massum underlined the need to confront extremism and poverty.
Speaker Salim al-Jabouri stressed that the "country was in dire need to preserve its political gains."
Lawmakers must now select a parliament speaker before electing a president. The president then appoints a prime minister to form a government.
On Sunday, MPs led by cleric Moqtada al-Sadr, of the Sairoun alliance, and Abadi, of the Victory alliance, said they created a bloc that would give them a majority in parliament.
The Sadr-Abadi alliance included 20 electoral lists that collectively won 187 seats, a document published by the state news agency showed. It is now in the lead position to form a government.
A rival grouping led by Hadi al-Ameri, of the Fateh alliance, and former PM Nouri al-Maliki, of the State of Law coalition, responded by saying it had formed its own alliance that would be the largest bloc after it got some lawmakers to defect from the other group.
They held a news conference late on Sunday to say they in fact had the largest parliamentary bloc, with 145 seats.