Syria's Kurds Cautiously Progress in Talks With Damascus
By Fehim Tastekin
Posted 2018-08-07 22:16 GMT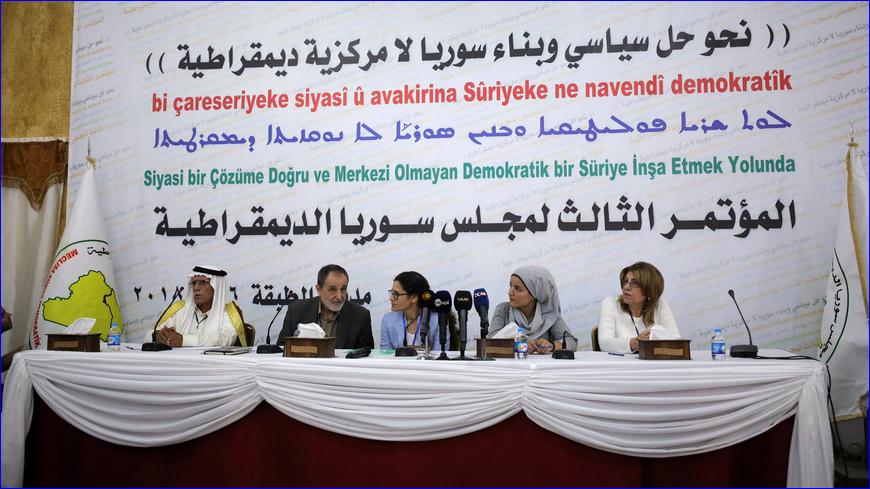 After the Kurdish-led Syrian Democratic Council, the political wing of the US-backed Syrian Democratic Forces (SDF), sent a delegation to Damascus, cards are being reshuffled. Following the first meeting in Damascus after President Bashar al-Assad's declaration of a dual strategy of "either negotiations or war" for the future of territory controlled by the SDF, an option of reconciliation has actually emerged. It was reported that the government delegation presented a 12-item list of demands that included handing over districts that have government offices in Raqqa, Deir ez-Zor and Hasakah, joint management of oil and natural gas fields by local administrations under the supervision of the government, flying the Syrian flag at border crossings and government buildings, and the gradual termination of contacts with foreign forces.
The Kurdish delegation, however, did not offer much information, simply saying that committees will be set up to prepare for a transition to the phase of negotiations.
Read the full story here.