Assyrian School in Sydney Celebrates Start of Another School Year
Posted 2018-02-06 18:01 GMT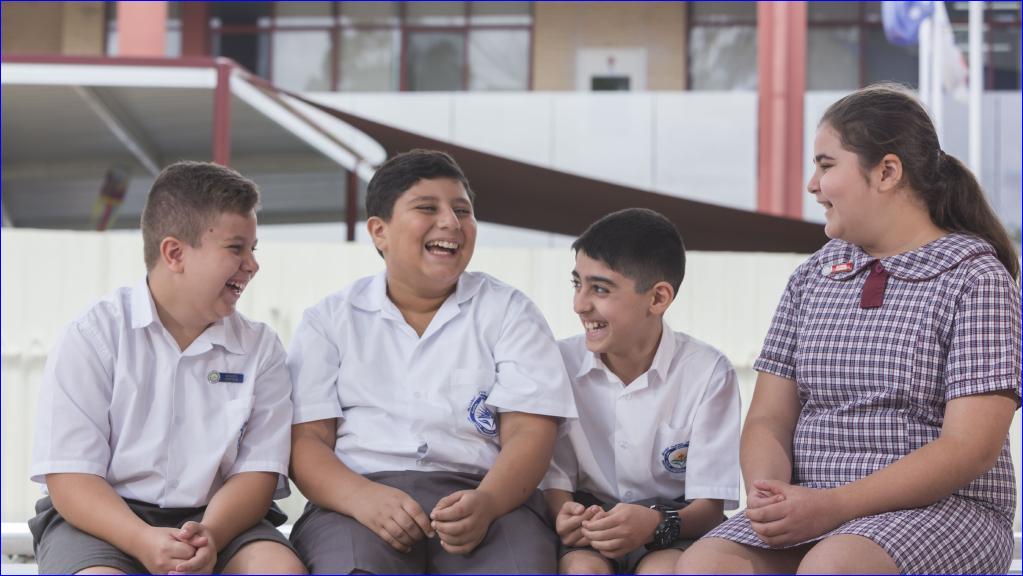 Close to 60 kindy kids nervously started their first day at St Hurmizd Assyrian Primary School on Friday.
The students joined the almost 800 Year 1 to 6 students who returned to school on Tuesday.
Deputy principal Ben Khoshabeh said there were not many tears as the kindergarteners were ready to start.
"We had an orientation program, which was run by our kindergarten teachers," he said on Friday.
"They come in and we do some testing and assessment on the kids, to get a profile of their ability and personality, so when we create those class groups it's a good balance.
"Today was a half-day so they're familiar with the school and the teachers, then they will start on Monday for a full day."
Mr Khoshabeh said students with refugee backgrounds made up a large portion of the school population.
He said the school had put in special classes to help teach English to all ages and ensure the transition into the mainstream school system was easier.
"We have students from Iraq, Syria, some from Lebanon," he said.
"Our latest refugees are from Syria. The specialist classes and support programs puts them in an environment where they're comfortable because all the kids are from a similar cultural background.
"Once they're in the mainstream classrooms, we make sure the teacher's program is catered to their needs. They're not just thrown there, but with a safety net."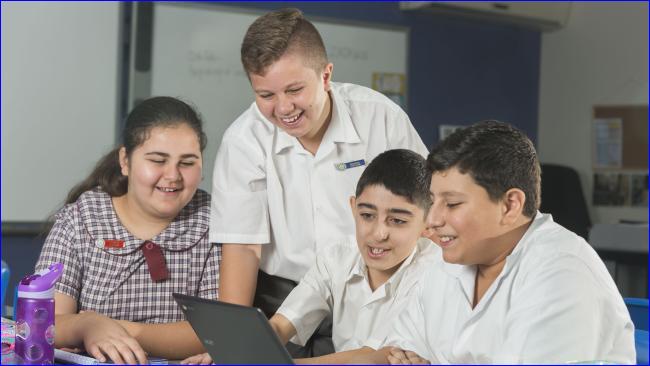 Two youngsters who have come through the refugee program were Yosef Al-Sanjaqli and Rama Shelimoun, both 12.
Yousef left Iraq for Jordan with his parents and two siblings in 2014 due to war.
The family moved from Syria to Australia in 2016.
Rama, along with his parents and two brothers, left Syria for Lebanon in 2012, also due to war and again moved to Australia in 2016, from Lebanon.
Mr Khoshabeh said mainstream students were welcoming to the refugees as they transitioned into the school.
"They are familiar with it because a lot of the students coming in as refugees are either family friends or family themselves," he said.
"We find that they're aware of the situation and why they're here."